Uptime Robot is a service that monitors websites at five minute intervals. This integration will allow you to send all Uptime Robot alerts into the VictorOps timeline. The following is a brief walkthrough of the steps needed to set up this integration.
In VictorOps
In VictorOps, select Settings >> Alert Behavior >> Integrations >> Uptime Robot


If the integration has not yet been enabled, click the Enable Integration button to generate your endpoint URL as seen below. Be sure to replace the "$routing_key" section with the actual routing key you intend to use. (To view or configure route keys in VictorOps, click Alert Behavior >> Route Keys)
Uptime Robot Specific Endpoint:

In Uptime Robot
From the main dashboard select My Settings.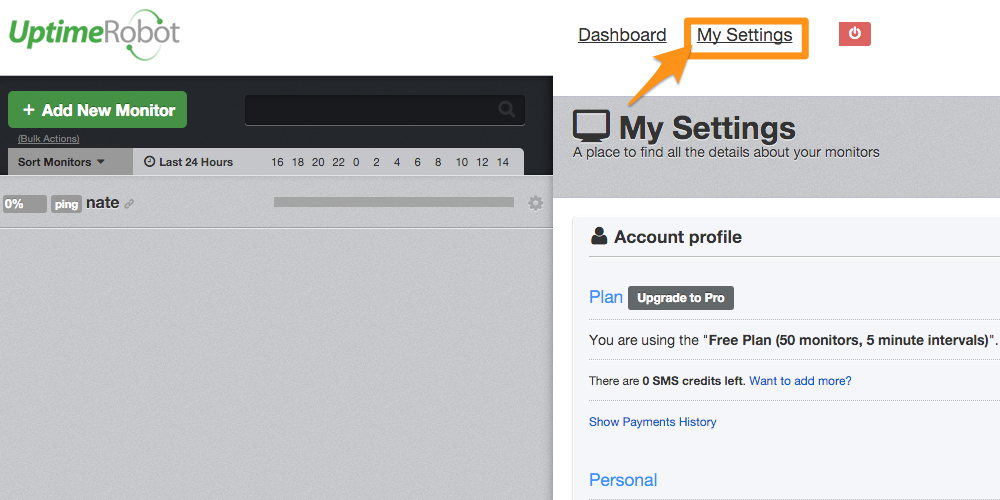 Under "Alert Contacts" select Add Alert Contact

Select Web-Hook for the "Contact Type", give it a "Friendly Name", and then paste your VictorOps "URL to Notify" into the box. Leave the POST Value blank and select the Send as JSON checkbox. Finally select Create Alert Contact.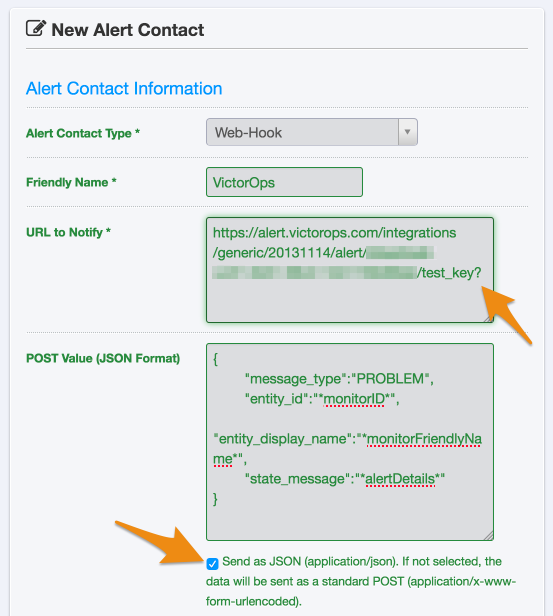 Click Save Changes.
To add this "Alert Contact" to one of your monitors select the gear next to the monitor and then Edit.

Select the VictorOps "Alert Contact" and then Save Changes.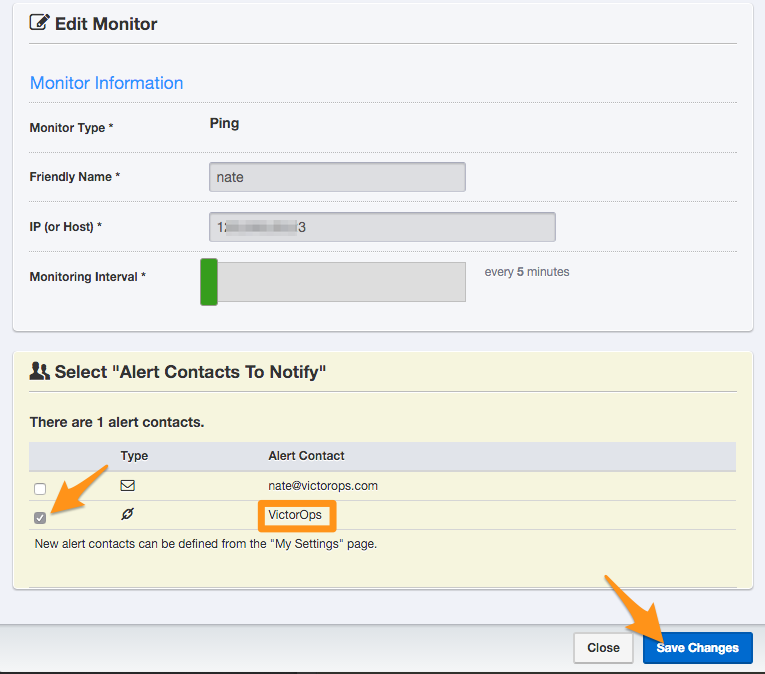 Now whenever an alert is triggered in Uptime Robot a message will be sent to the VictorOps timeline.

That's it! If you have any questions please reach out to VictorOps Support.