The following will walk you through the steps needed to integrate Solarwinds Orion alerts to VictorOps using the REST endpoint.
From SolarWinds:
Go into the "Advanced Alert Manager".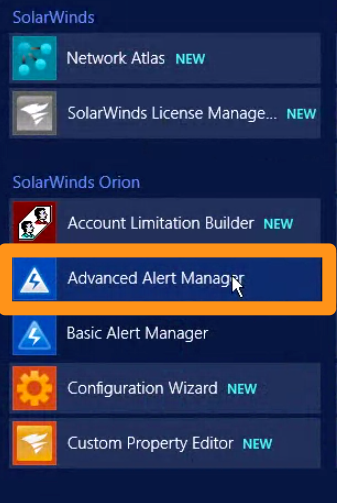 Select "Configure Alerts".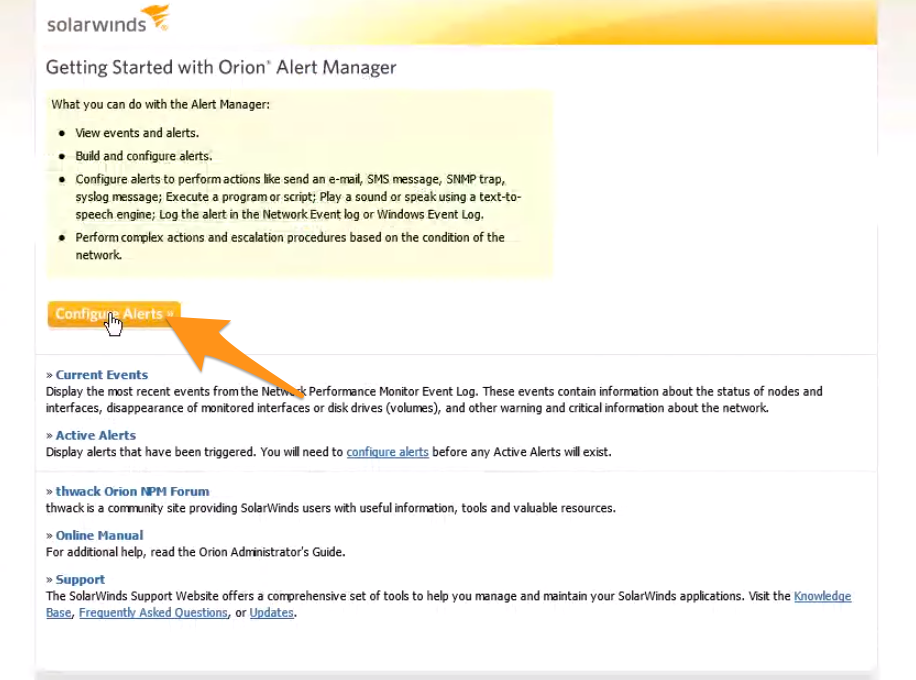 Select "New" to create a new alert.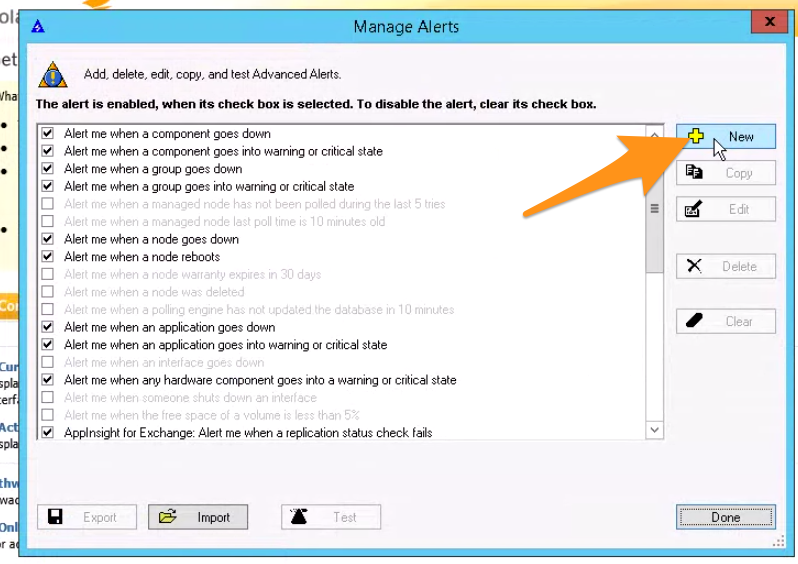 Name your new alert and then go to "Trigger Actions".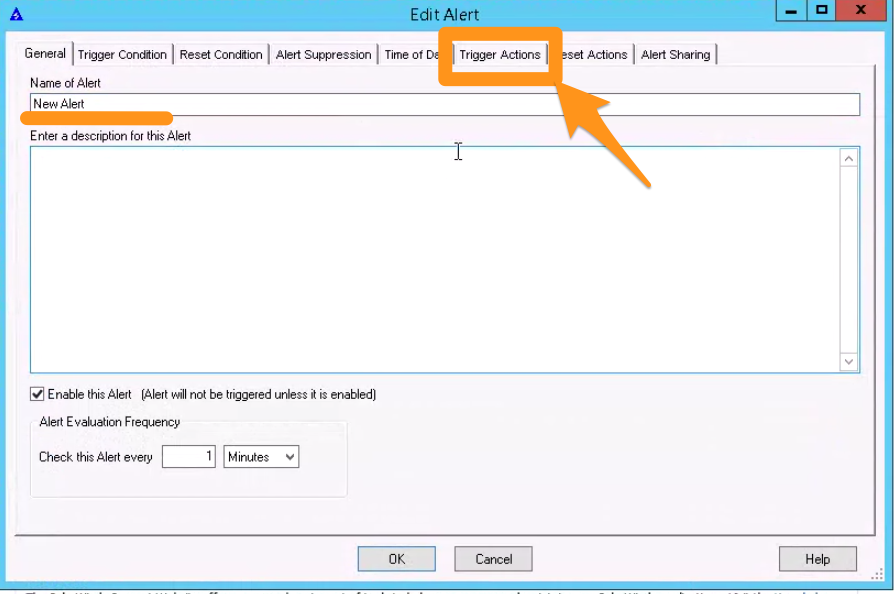 Create a new "Action" by selecting "Trigger Actions" and then "Add New Action".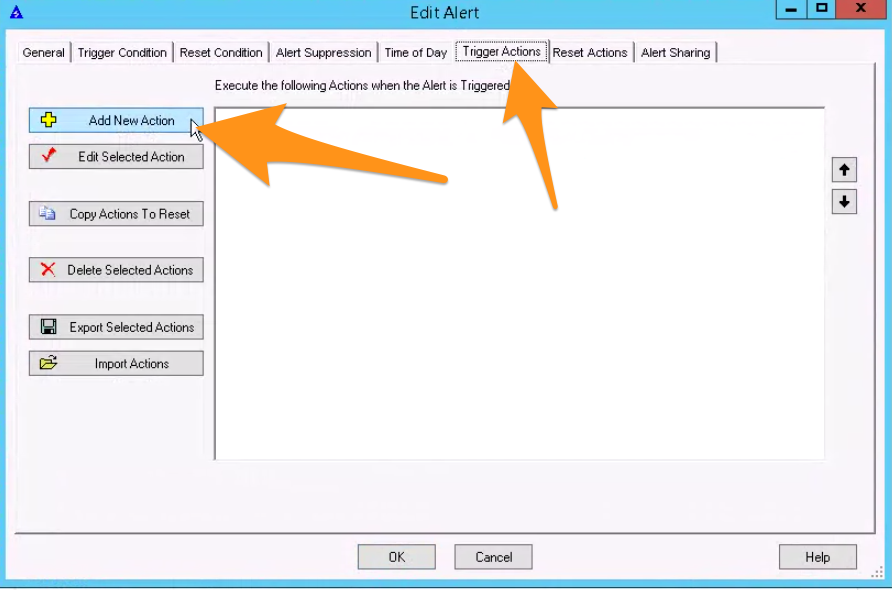 Select the "Get or Post a URL to a Web Server" action.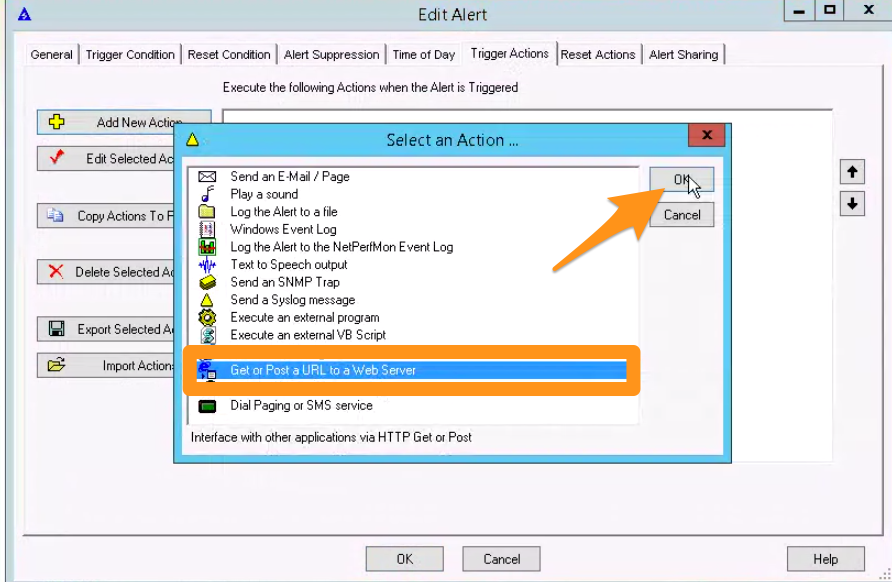 Select "use HTTP POST" and enter your VictorOps REST Endpoint URL.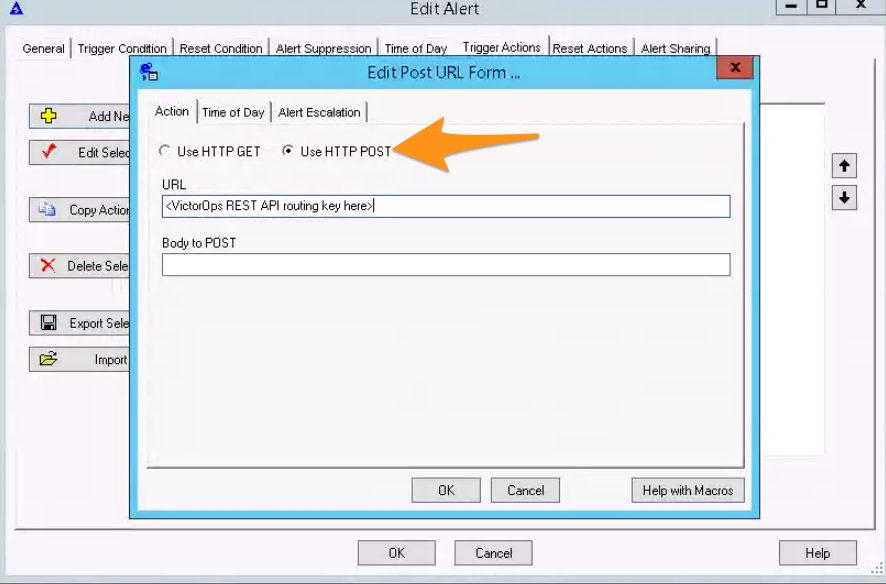 In the "Body to POST" section use the following:
POST Message for firing off the alert: 
{"message_type":"CRITICAL", "monitor_name":"SolarWinds Alerts", "entity_id":"SolarWinds Alert: ${ApplicationName} on ${NodeName}", "entity_display_name":"SolarWinds Alert: ${ApplicationName} on ${NodeName}", "state_message":"${ApplicationName} on Node ${NodeName} is ${ApplicationStatus}. "}
 
Reset Message for recovery of the alert:
{"message_type":"RECOVERY", "monitor_name":"SolarWinds Alerts", "entity_id":"SolarWinds Alert: ${ApplicationName} on ${NodeName}", "entity_display_name":"SolarWinds Alert: ${ApplicationName} on ${NodeName}", "state_message":"${ApplicationName} on Node ${NodeName} is ${ApplicationStatus}. "}