In VictorOps
From the VictorOps web portal, select Settings, then Alert Behavior, then Integrations. Select the Splunk, Inc integration option.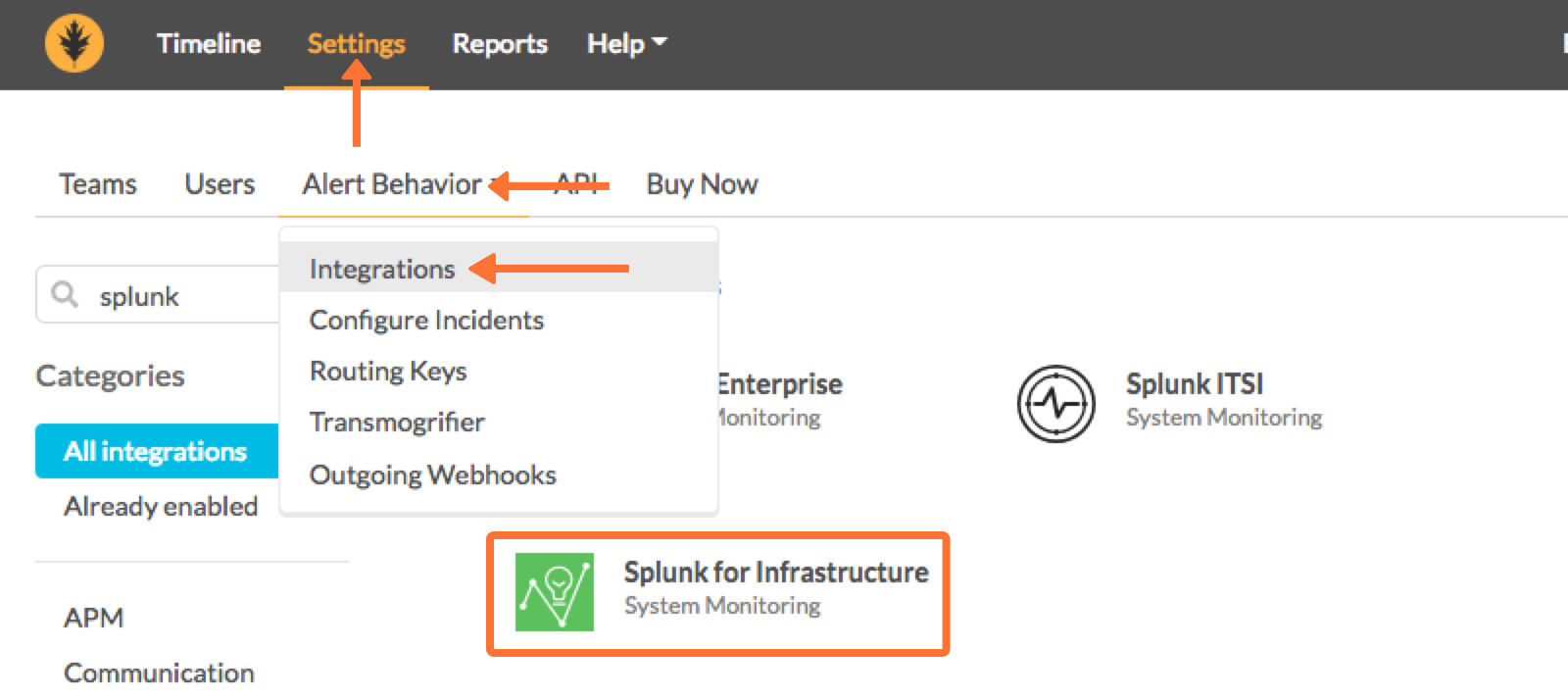 Copy the API key from the "Service API Endpoint" field to the clipboard (This is the section after "…/alert/" and before "/$routing_key").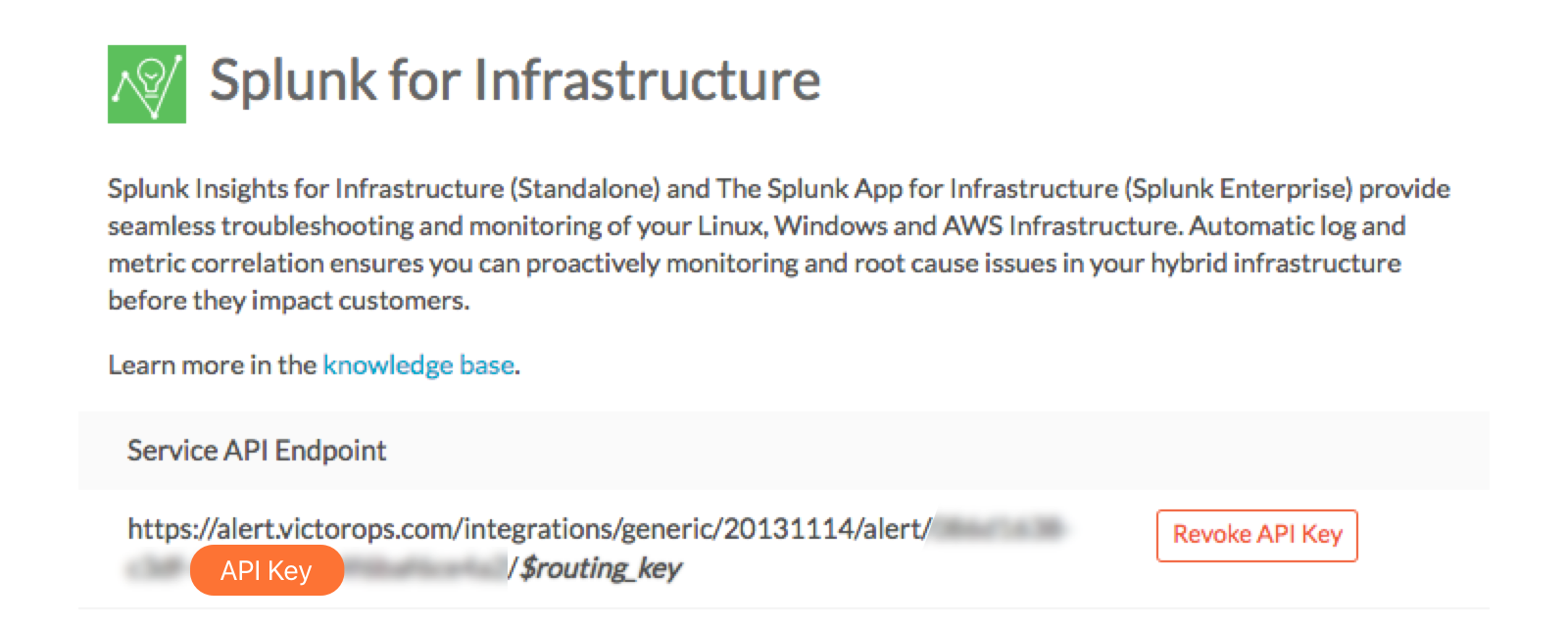 In Splunk SII
Navigate to Settings >> Notifications and paste your API key and and a routing key from your VictorOps account into the respective fields. Click Save Credentials.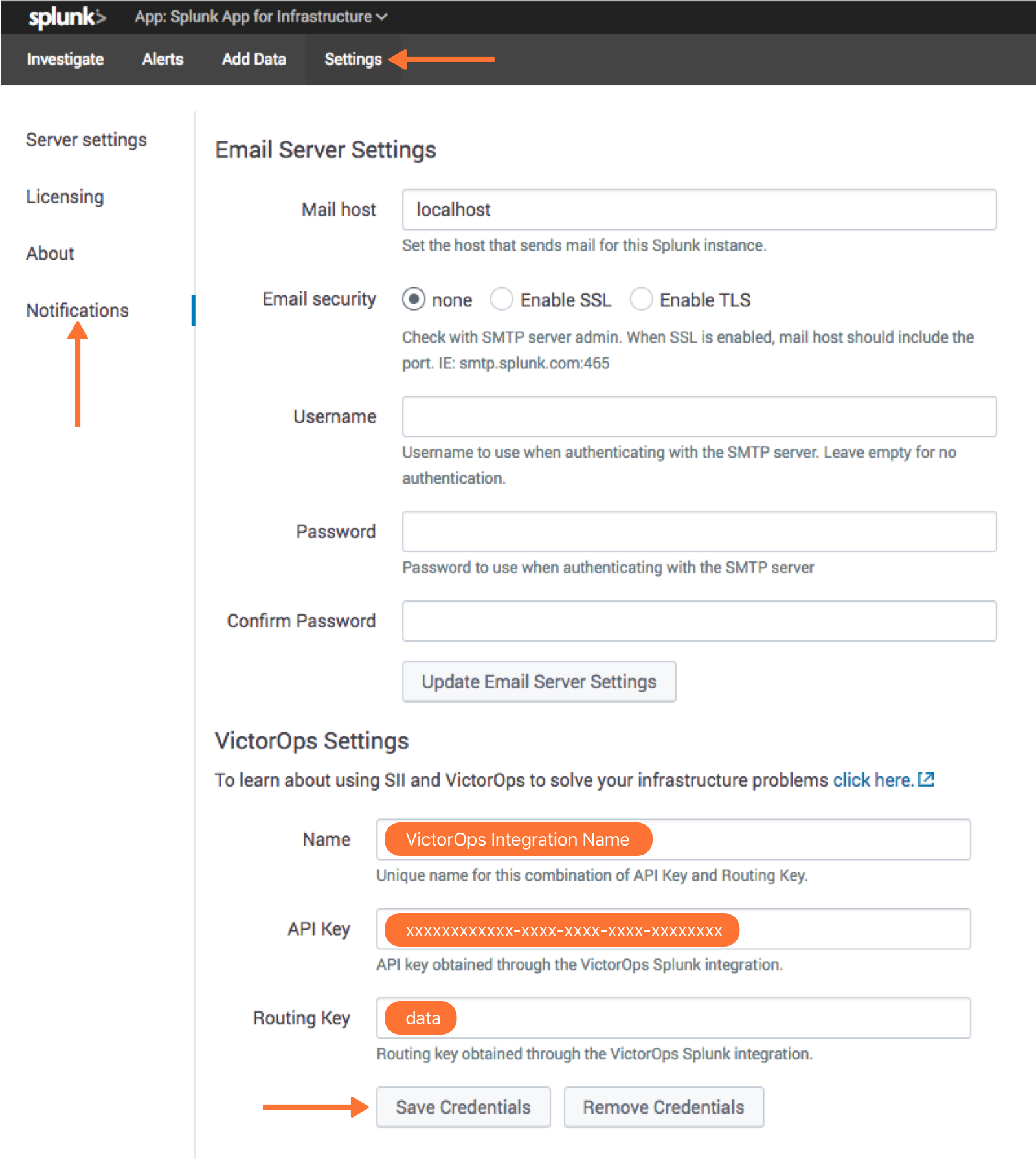 Now the VictorOps notification can be attached to alert. Under the Investigate page, select an entity.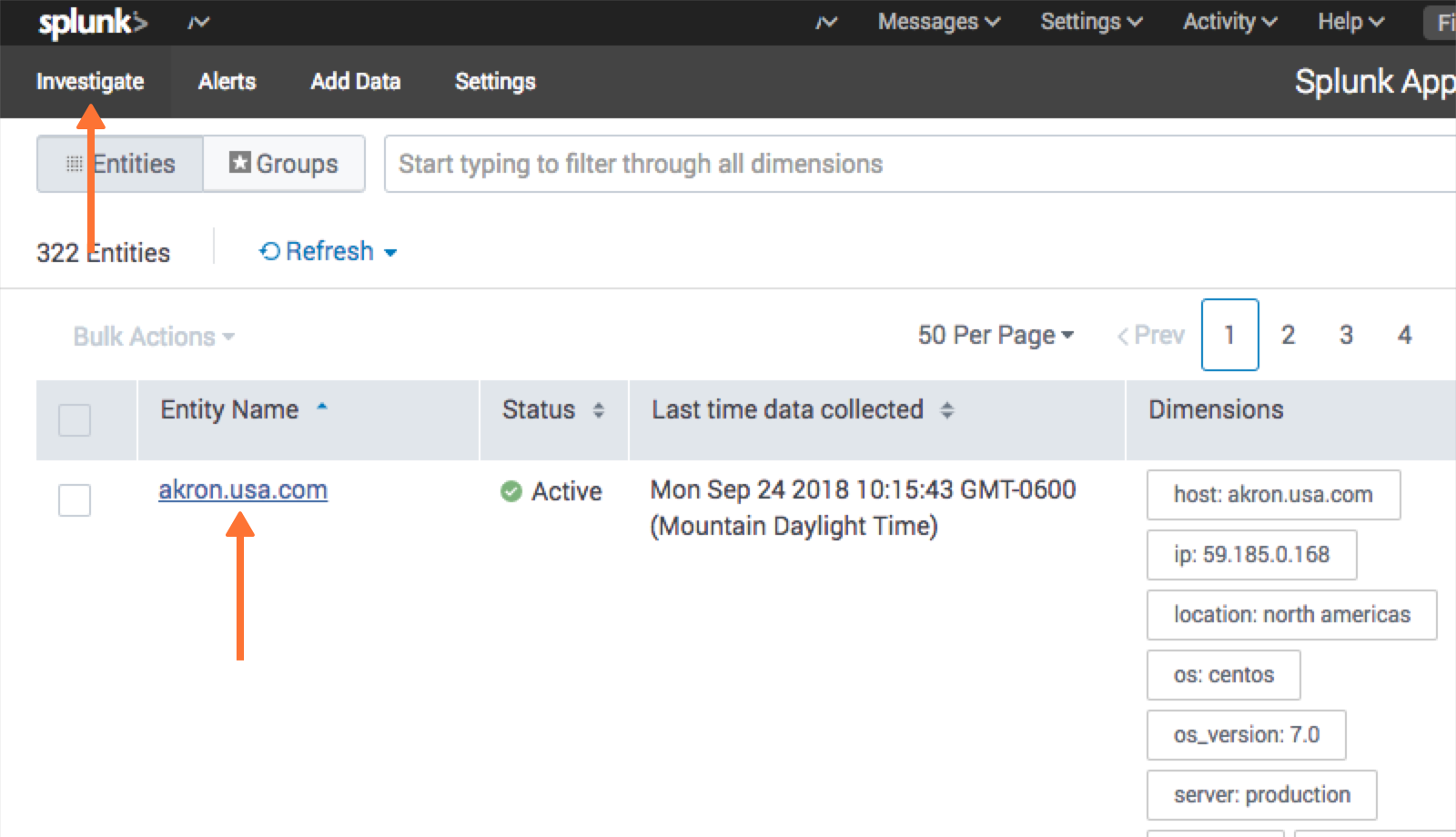 Navigate to the Analysis tab and choose an alert graph, click the three dots and select Create Alert.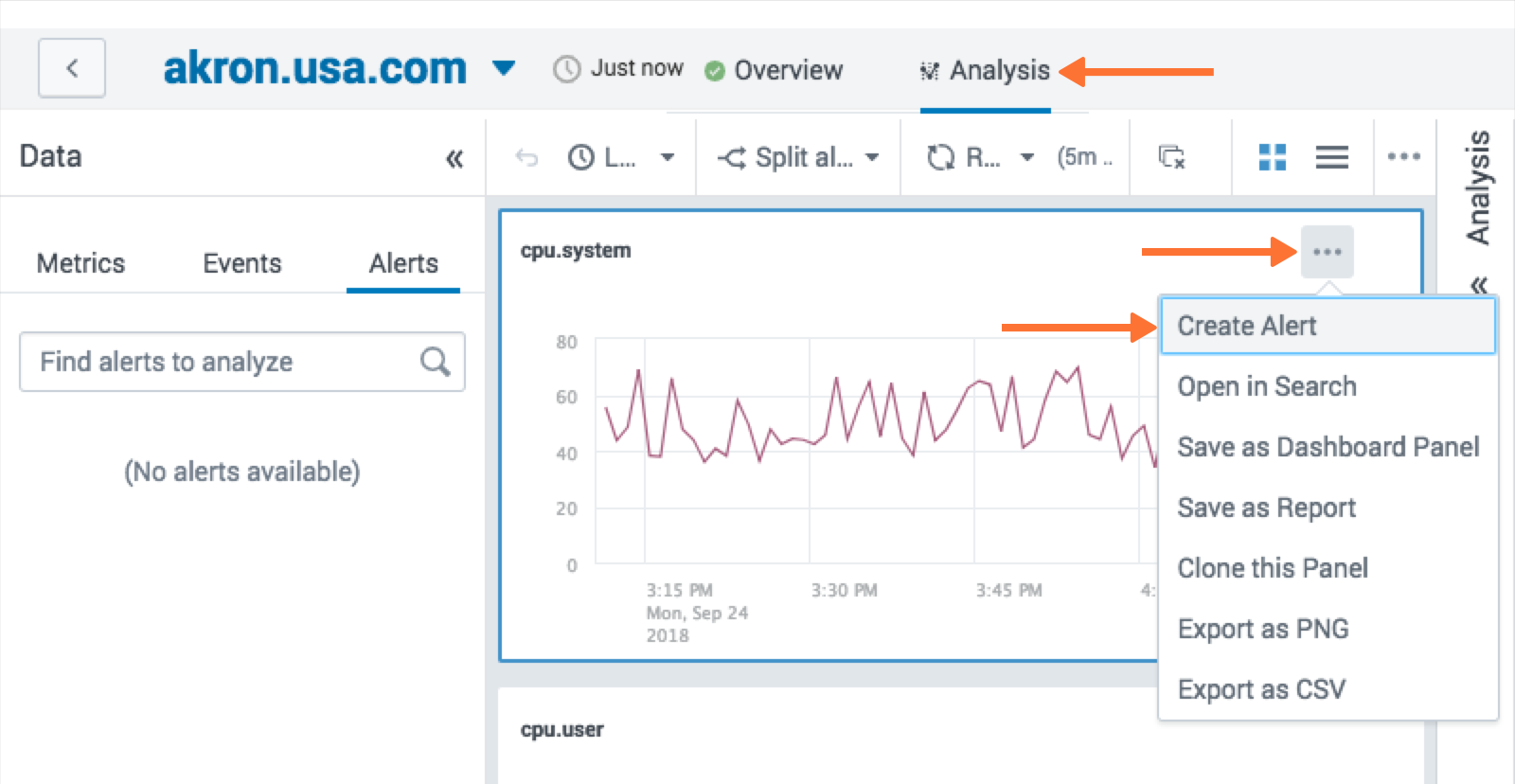 From the alert creation, scroll to the bottom of the modal and choose how under what conditions the alert should fire and then for the notification method select VictorOps. Click Submit.