SignalFx is an advanced monitoring platform for modern applications. This document walks through the simple steps needed to integrate SignalFx with VictorOps.
In VictorOps
In VictorOps, select Settings >> Alert Behavior >> Integrations >> SignalFx.


If the integration has not yet been enabled, click the "Enable Integration" button to generate your endpoint URL as seen below.  Be sure to replace the "$routing_key" section with the actual routing key you intend to use. (To view or configure route keys in VictorOps, click Alert Behavior >> Route Keys)

In SignalFx
From the SignalFx web portal select Integrations then select the VictorOps integration option.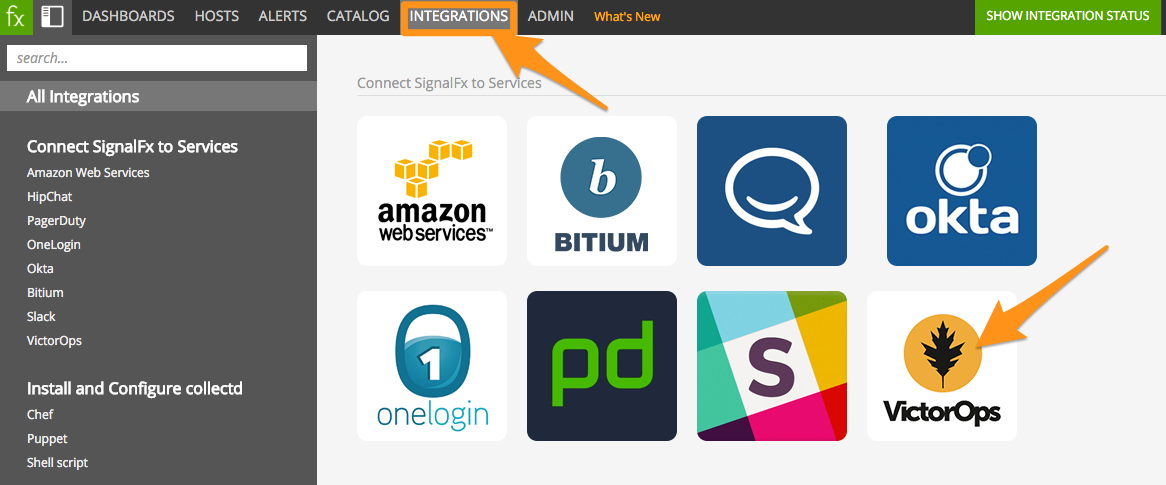 Select New Integration.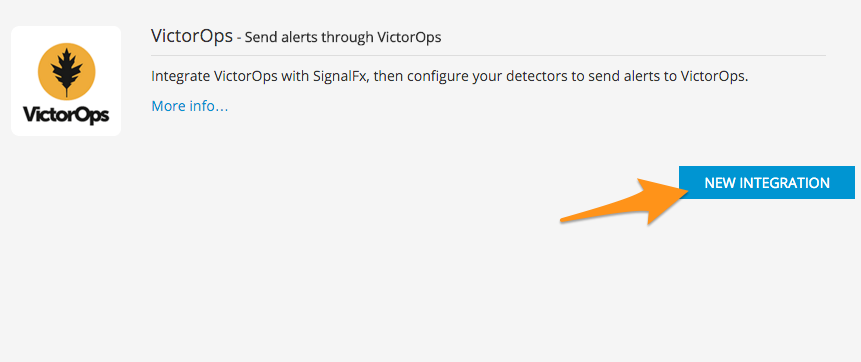 Give the integration a name and then paste in your "Post URL" you copied from the VictorOps portal. Hit Save and you're done!