SignalFX is a real-time cloud monitoring platform for infrastructure, microservices, and applications, collecting and analyzing metrics across your cloud environment. Integrating SignalFX with VictorOps allows you to send alert notifications from SignalFx detectors into your VictorOps timeline.
You must be an administrator in both SignalFx and VictorOps to establish this integration. Any SignalFx user can send alerts into VictorOps once it's been integrated.
In VictorOps
In VictorOps, select Integrations >> SignalFx
If the integration has not yet been enabled, click the "Enable Integration" button to generate your endpoint URL as seen below.

In SignalFx
From the SignalFx web portal select Integrations then select the VictorOps integration option under Notification Services.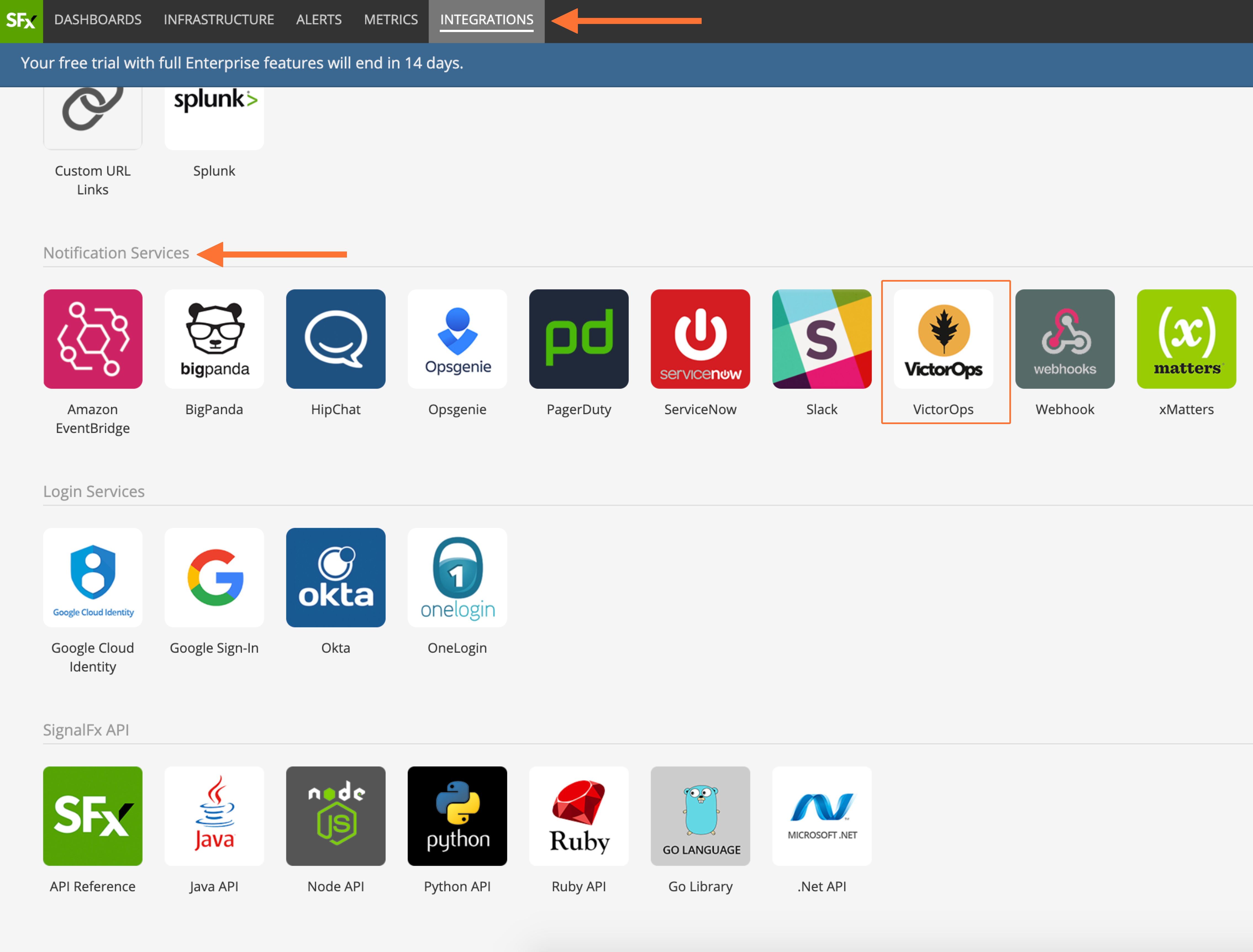 Select Create New Integration.
Give the integration a name and then paste in your VictorOps generated URL that you copied from the VictorOps portal. Hit Save and a validation message will appear.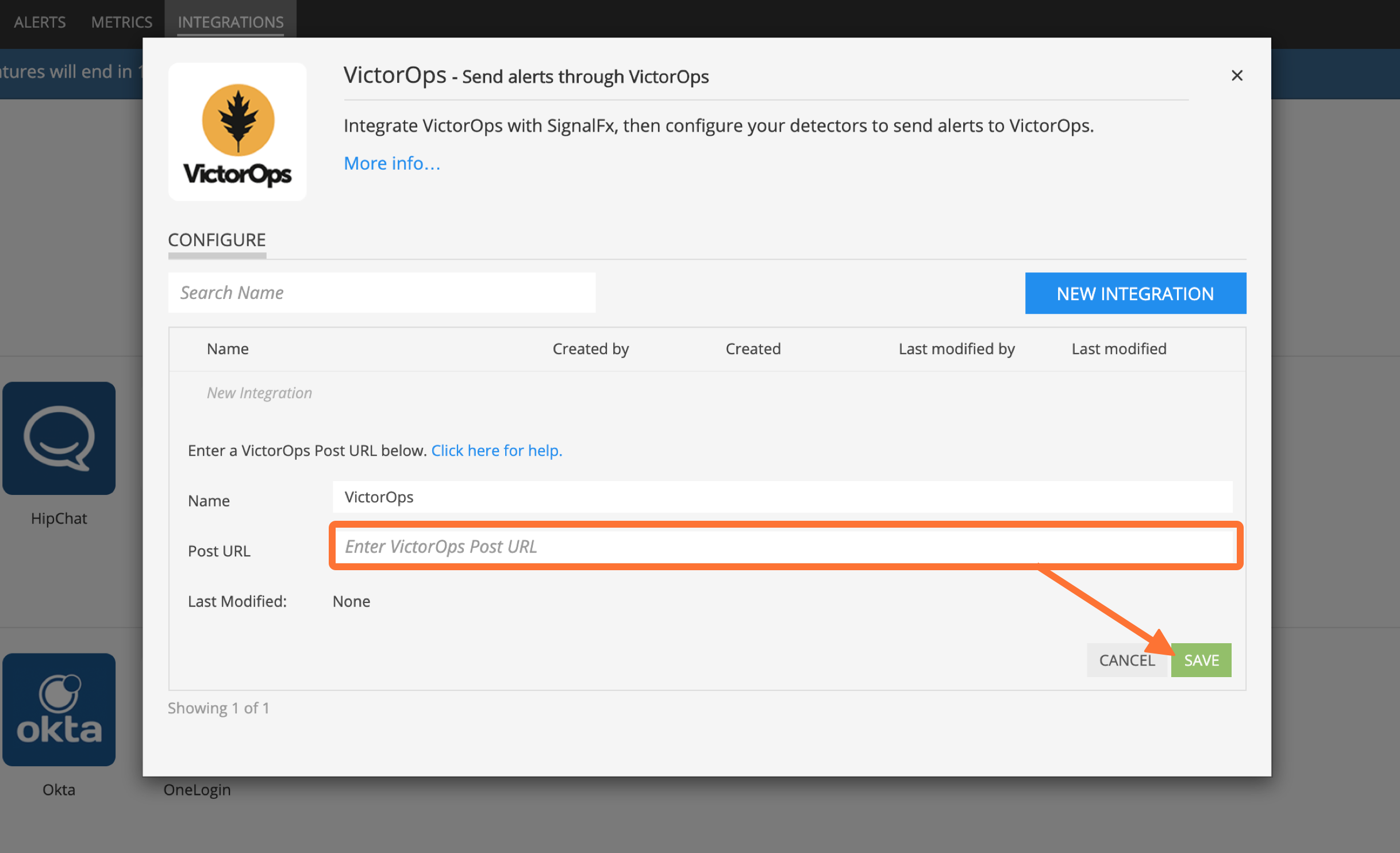 Add a VictorOps notification to a detector
Create, edit, or subscribe to a detector for which you want alert notifications to be sent to VictorOps (see 

Set Up Detectors to Trigger Alerts

 or 

Receiving alert notifications from a detector

).
Select VictorOps as a notification recipient and specify a routing key. If there are multiple VictorOps integrations, select the name of the desired integration.
SignalFx will now send a notification to VictorOps whenever the detector rule conditions are met and when the alert clears.