Runscope allows you to "Log, monitor and measure your API usage to solve API problems fast." The following steps will walk you through the integration process. 
In VictorOps:
In VictorOps, select Settings >> Alert Behavior >> Integrations >> Runscope.


If the integration has not yet been enabled, click the "Enable Integration" button to generate your endpoint URL as seen below.  Be sure to replace the "$routing_key" section with the actual routing key you intend to use. (To view or configure route keys in VictorOps, click Alert Behavior >> Route Keys)

In Runscope:
Select API tests from the tab at the top of the UI and then select the API Test you want to add the VictorOps integration to. In the below example we have selected "Roster Test".

From within the test select "Integrations" on the left side bar.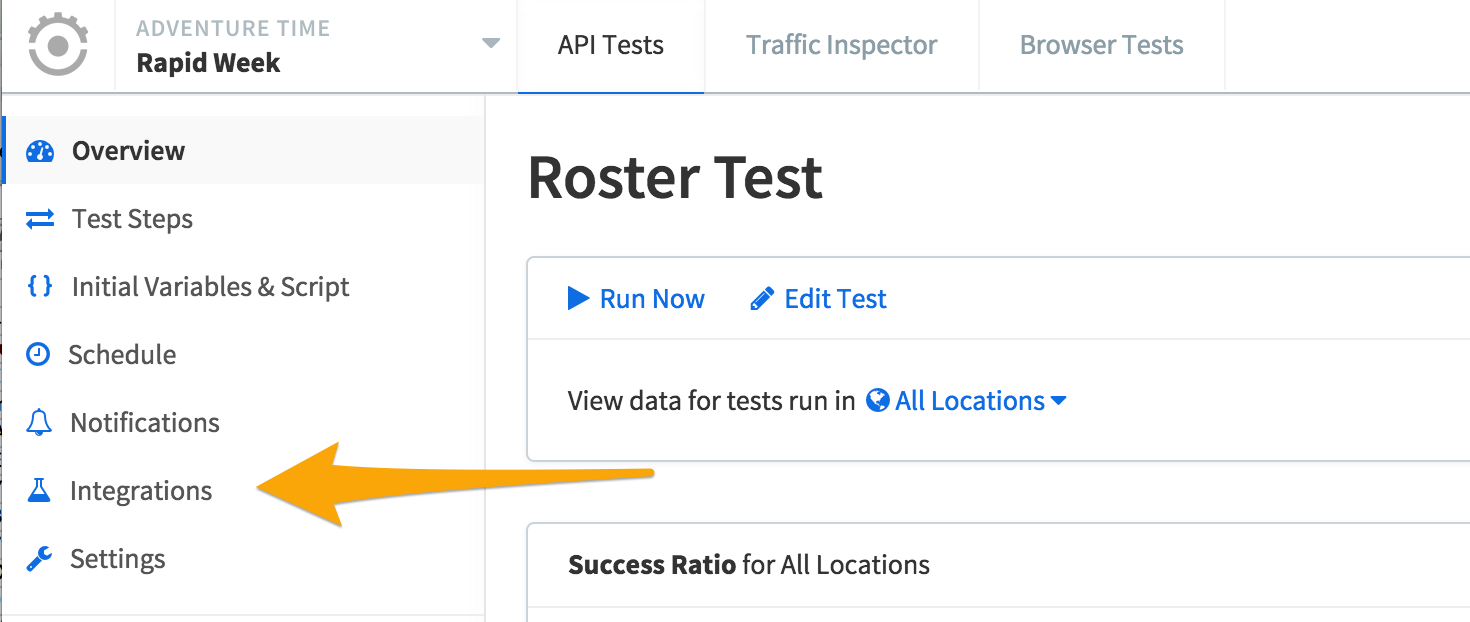 Find the VictorOps integration and select "Connect VictorOps".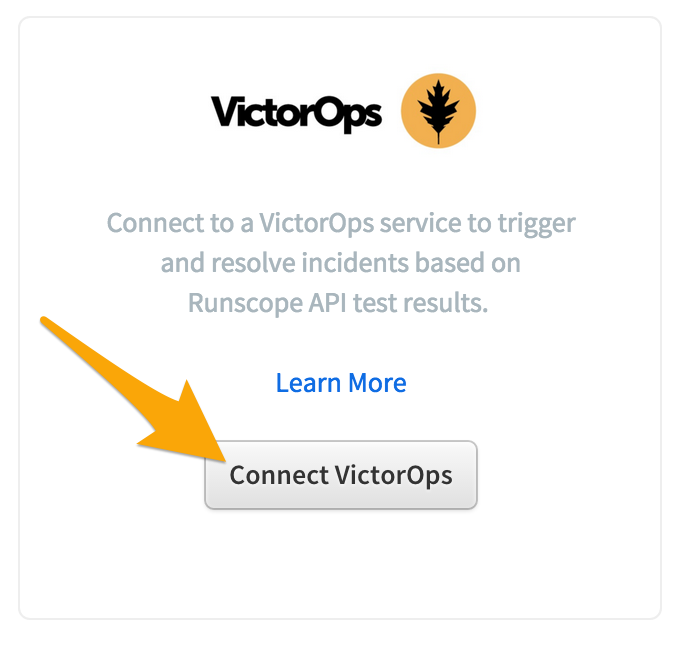 Paste in your API Key and Incident Routing Key. Make sure to select "Automatically resolve incidents when test passes" Select the Notification Threshold hit "Connect Account" and you're done!