Papertrail offers frustration-free log management. Seamlessly manage logs from apps, servers, and cloud services. The following will guide you through the VictorOps integration with Papertrail.
In VictorOps
From the main timeline select Settings >> Alert Behavior >> Integrations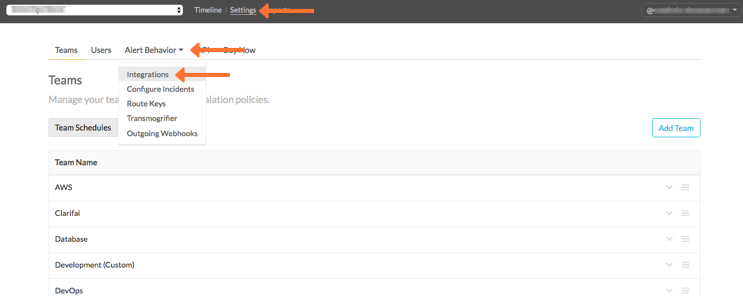 Select the Papertrail integration and copy the "Service API Key" to your clipboard.

In Papertrail
From the Events screen select Create Alert.

Select the VictorOps integration option under Monitoring & Notifications.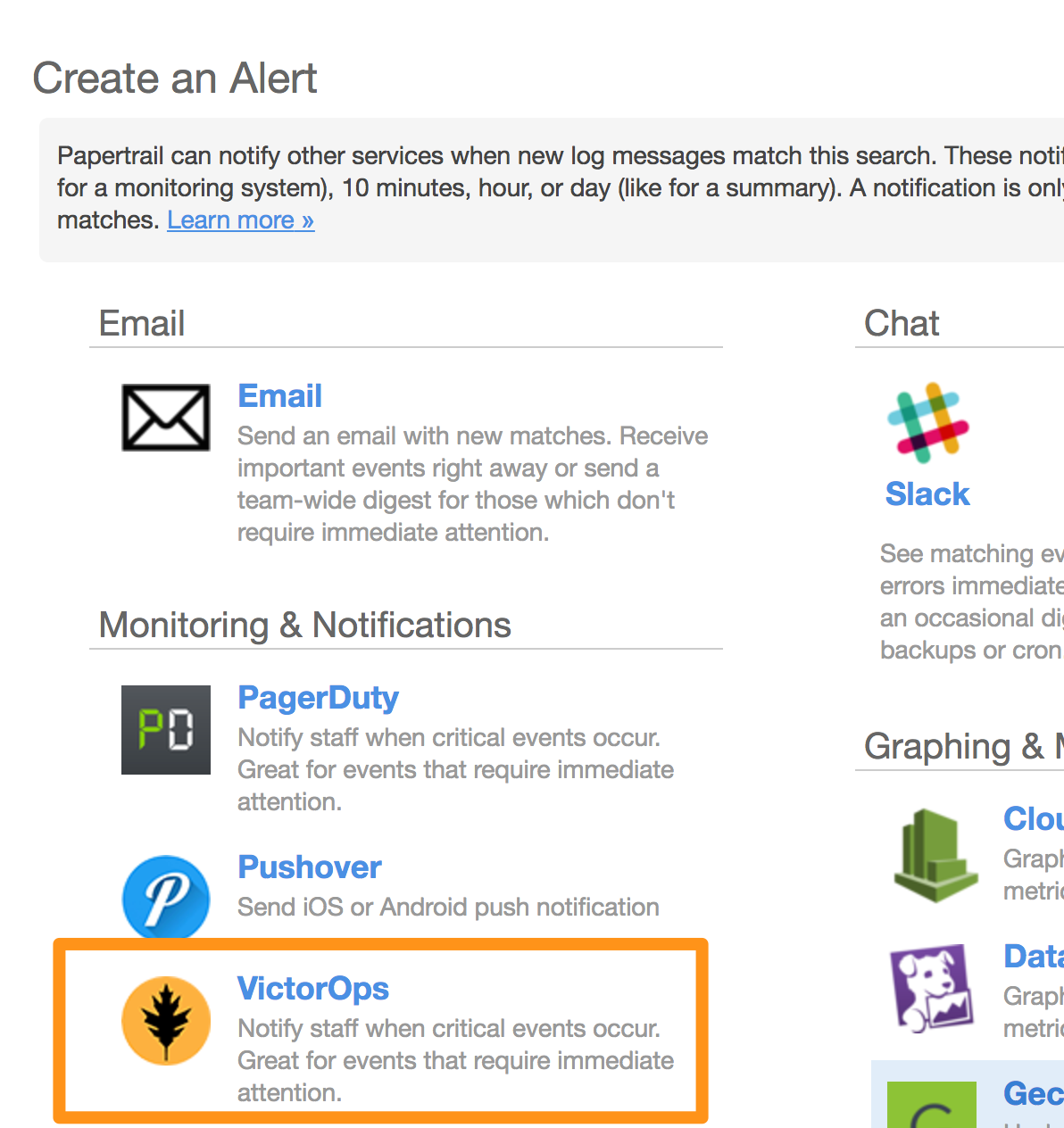 Paste in your "Service API Key" into the box labeled "REST Endpoint API Key". In addition place in the appropriate Routing Key and "Message Type". The "Message Type" options are listed in the Papertrail UI – "critical", "warning", "info".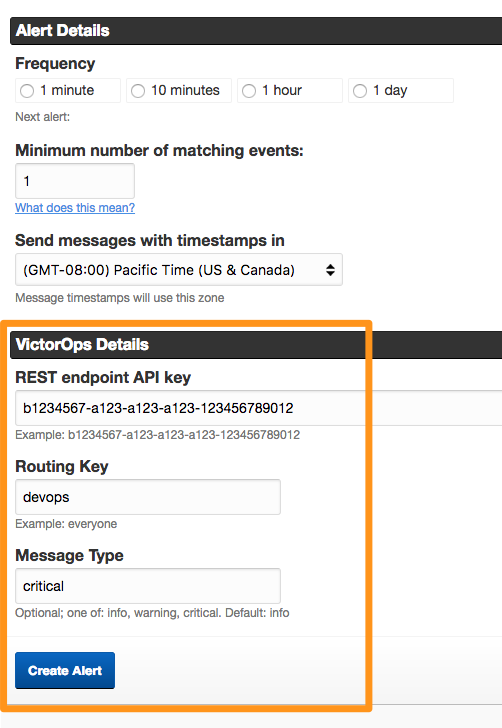 Select Create Alert and you are done.
If you have any questions please contact VictorOps support.