Requirements
Versions Supported: N/A (SaaS)
VictorOps Version Required: Getting Started, Essentials, or Full-Stack
New Relic Offers a performance management solution enabling developers to diagnose and fix application performance problems in real time.
The following is a walkthrough of both versions of the New Relic integration. Use it to send alerts from New Relic into the VictorOps timeline.
---
In VictorOps
From the main timeline select Settings >> Alert Behavior >> Integrations.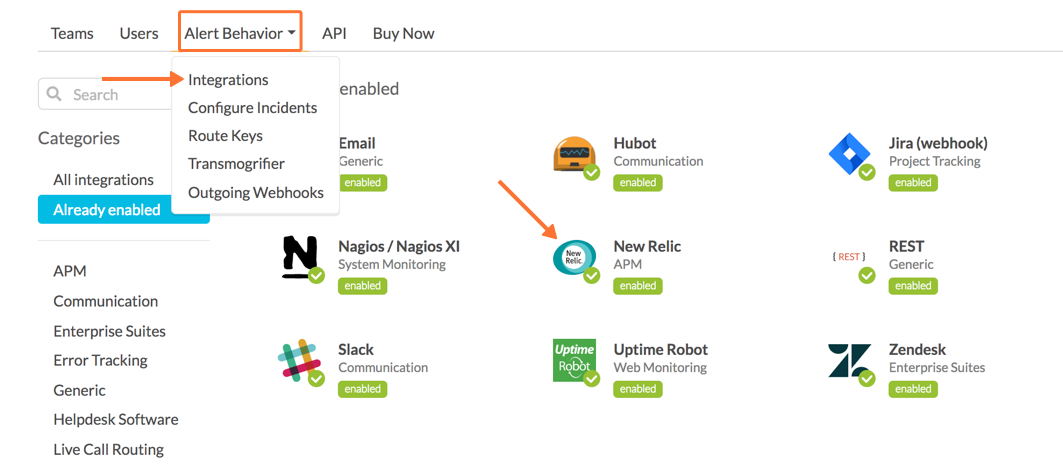 Navigate down to the New Relic tile and select Enable. This will reveal the URL and API Key.

Copy the endpoint URL along with the API Key, both of which are needed in the configuration inside of New Relic.
---
New Version
Bring up the New Relic Alerts UI and click on Notification Channels in the top menu: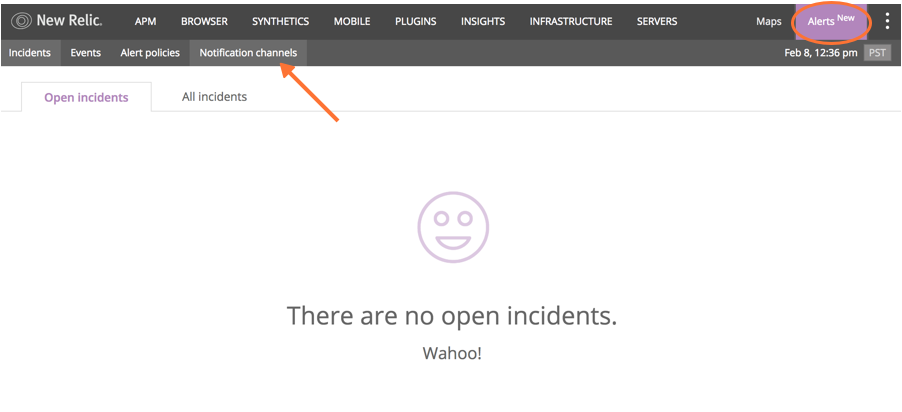 2. Click New Notification Channel.

3. Select VictorOps as channel type and fill in the form.  Click create channel. Note: Route key is NOT optional, please provide a value for this field.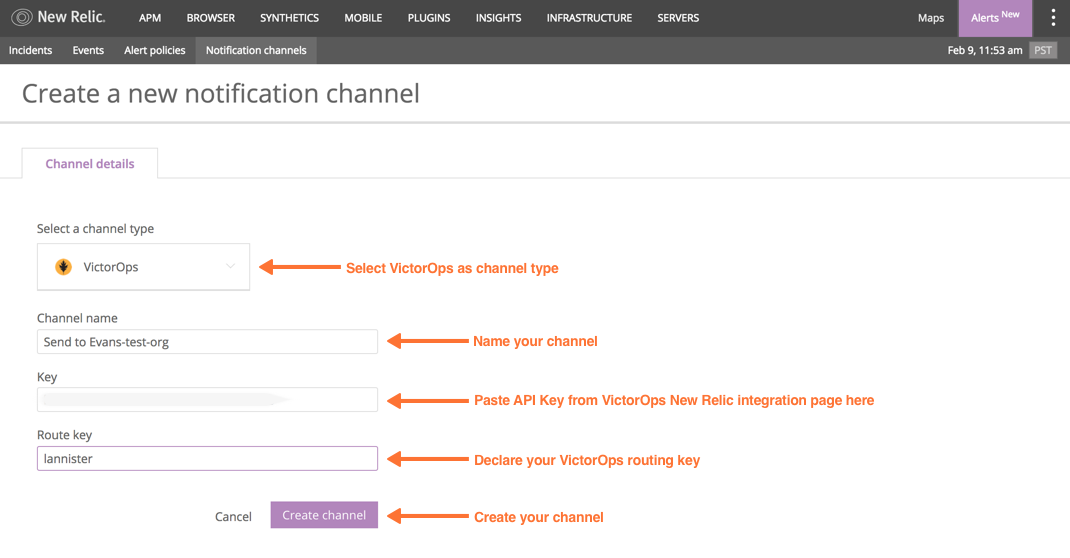 4. On the notification channels display, click the new VictorOps channel you just created and click Alert policies: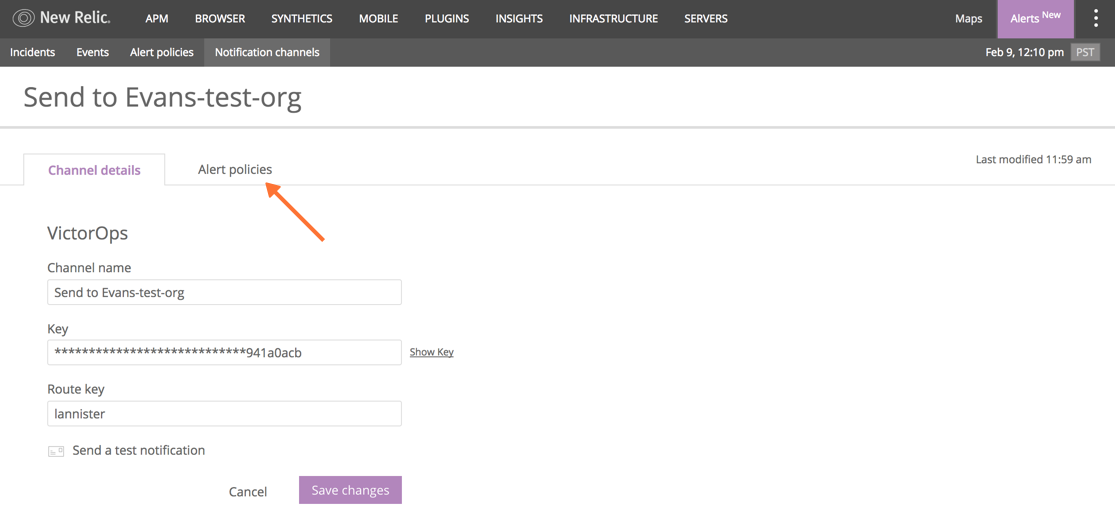 5. Click browse and select policies. This brings up the policy selection dialog.  Select the policies you want and click Save Changes: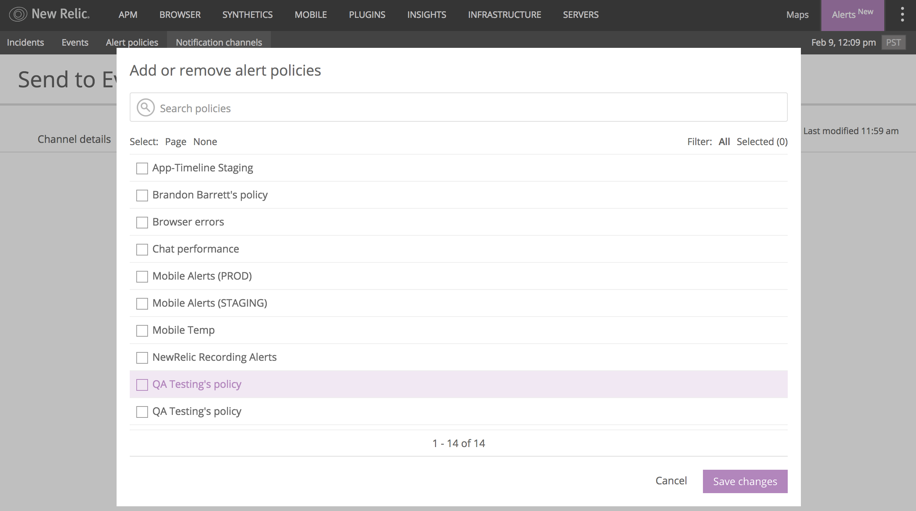 6. Back on the channel details page, click send a test notification: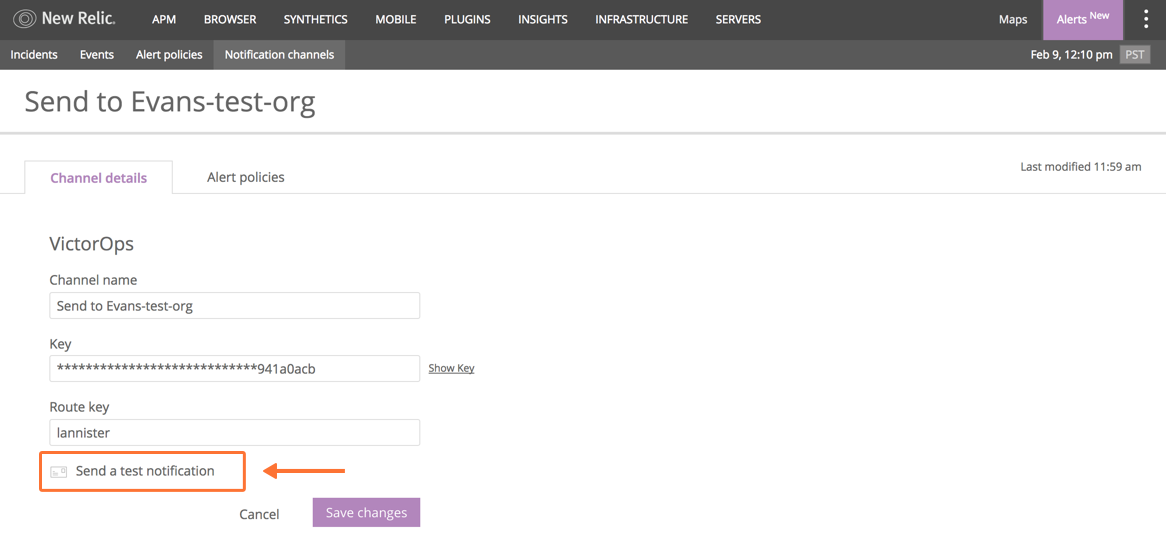 7. The test should appear as an INFO alert in your VictorOps timeline: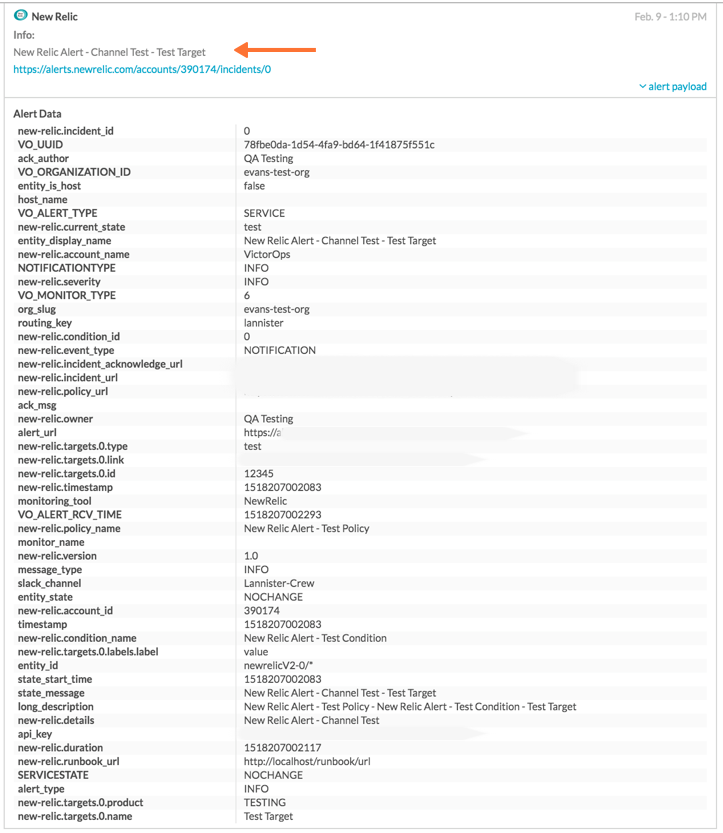 Once you receive the test alert in your VictorOps timeline, you are done!
---
Old Version
---
Add VictorOps as a WebHook in New Relic.