Requirements
Versions Supported: Nagios XI 5.x and below
VictorOps Version Required: Standard or Enterprise
What you need to know:  You must install the VictorOps plugin package for Nagios/Icinga before proceeding with the following setup.  Environment macros must be enabled (see below).
After installing the VictorOps-Nagios plugin package, copy this file:
1


/

opt

/

victorops

/

nagios_plugin

/

nagios_conf

/

victorops.cfg
to:
1


/

usr

/

local

/

nagios

/

etc

/

cfgprep

/

victorops-myorg.cfg
Enable Environment Macros
Sending alerts to VO is done via a shell script that requires the Nagios/Icinga environment macros. To enable this Nagios functionality, find the enable_environment_macros directive in /etc/nagios/nagios.cfg (actual path may vary) and make sure it is set to "1".  If this directive does not exist, add it to the config file.
1


enable_environment_macros

=

1
---
Import the Configuration
In the Nagios XI dashboard click "Configure" in the top menu:

Click "Core Config Manager" in the left-hand menu: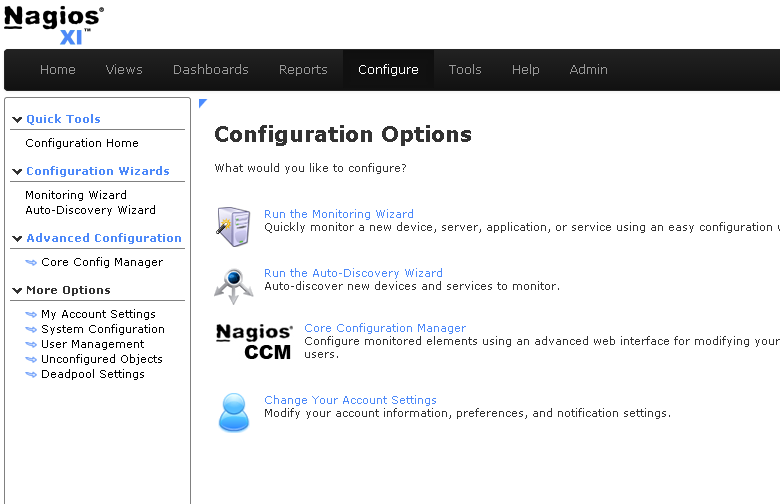 Click "Tools" -> "Import Config Files" in the left-hand menu.  Then select your company's config from the file list, then click the "Import" button: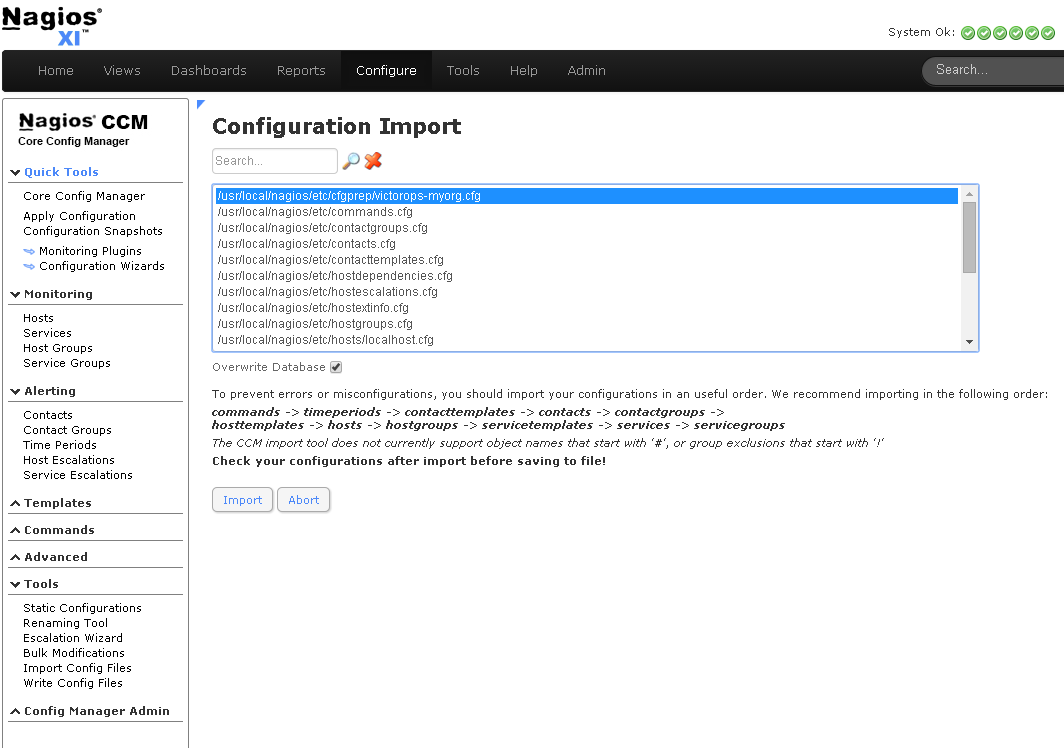 Nagios XI imports our service check commands as "misc command", and in order to enable ack-back through the Nagios XI UI, the service check will have to be changed to a "check command".  Get to the "Core Config Manager", and bring up the list of commands.  Then click the little configure icon for the "check_victorops_cmds" command: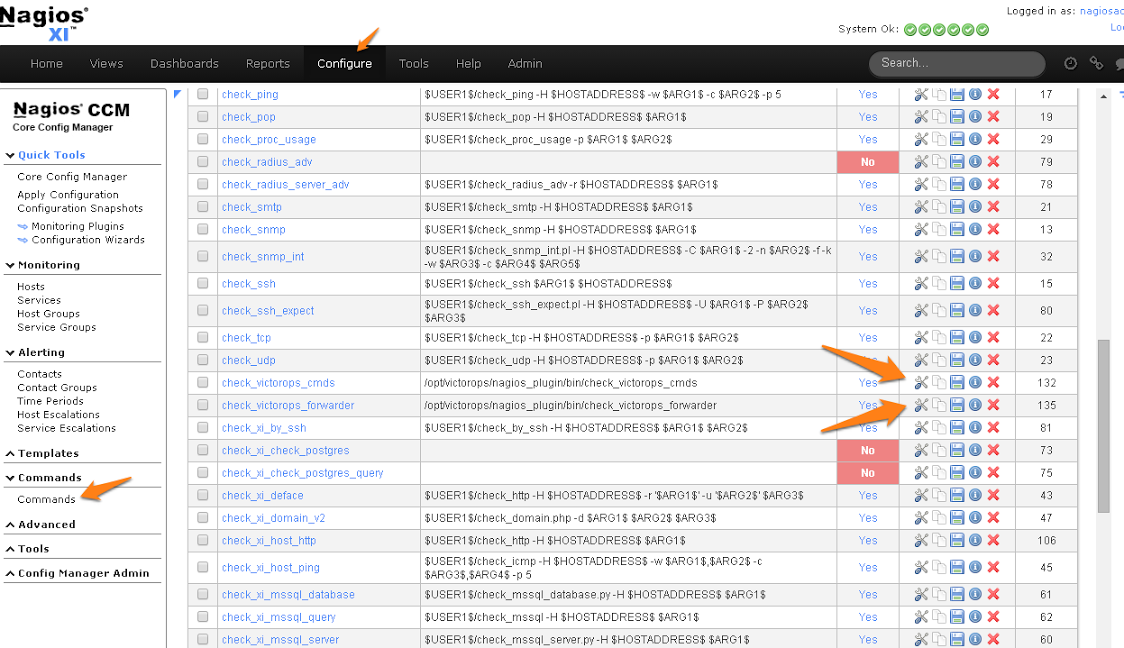 Once in that dialog, change the command type to "check command" and save: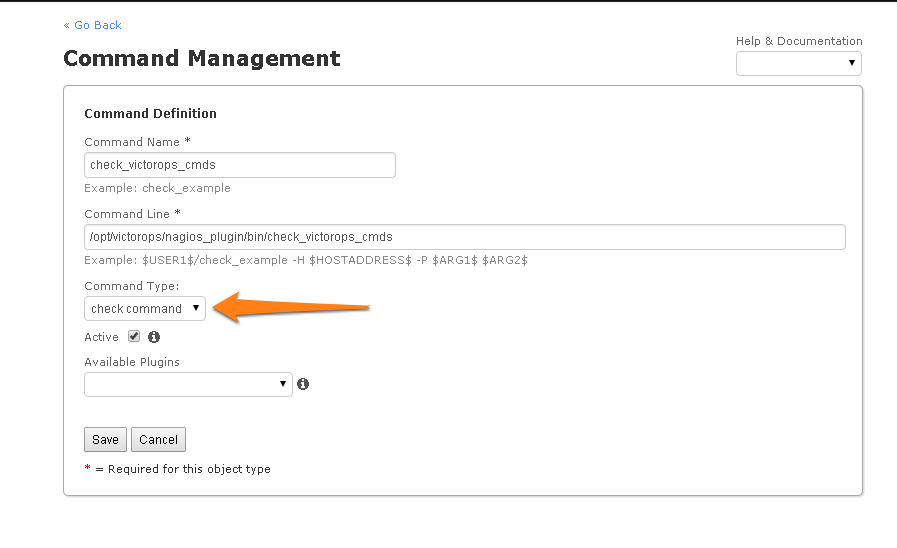 ---
Send Alerts to VictorOps
You should now be able to enable active checks on the "VictorOps Command Poll" service through the Nagios XI interface.
To configure alerts to come to VictorOps, add the VictorOps contact to the appropriate contact group.