Requirements
Versions Supported: N/A (SaaS)
VictorOps Version Required: Standard or Enterprise
What you need to know:  This integration works with Amazon CloudWatch only.  SNS messages sent from other Amazon services will fail if sent directly to your CloudWatch endpoint in VictorOps.
Our CloudWatch integration allows you to send alerts from Amazon's Cloudwatch into your VictorOps timeline. This guide assumes that you've already setup CloudWatch to send alarms to a queue in SNS, and that you're receiving them through some other means, such as email. If you need more information on how to create a new alarm please consult Amazon's documentation.
In VictorOps
In VictorOps, select Settings >> Alert Behavior >> Integrations >> CloudWatch.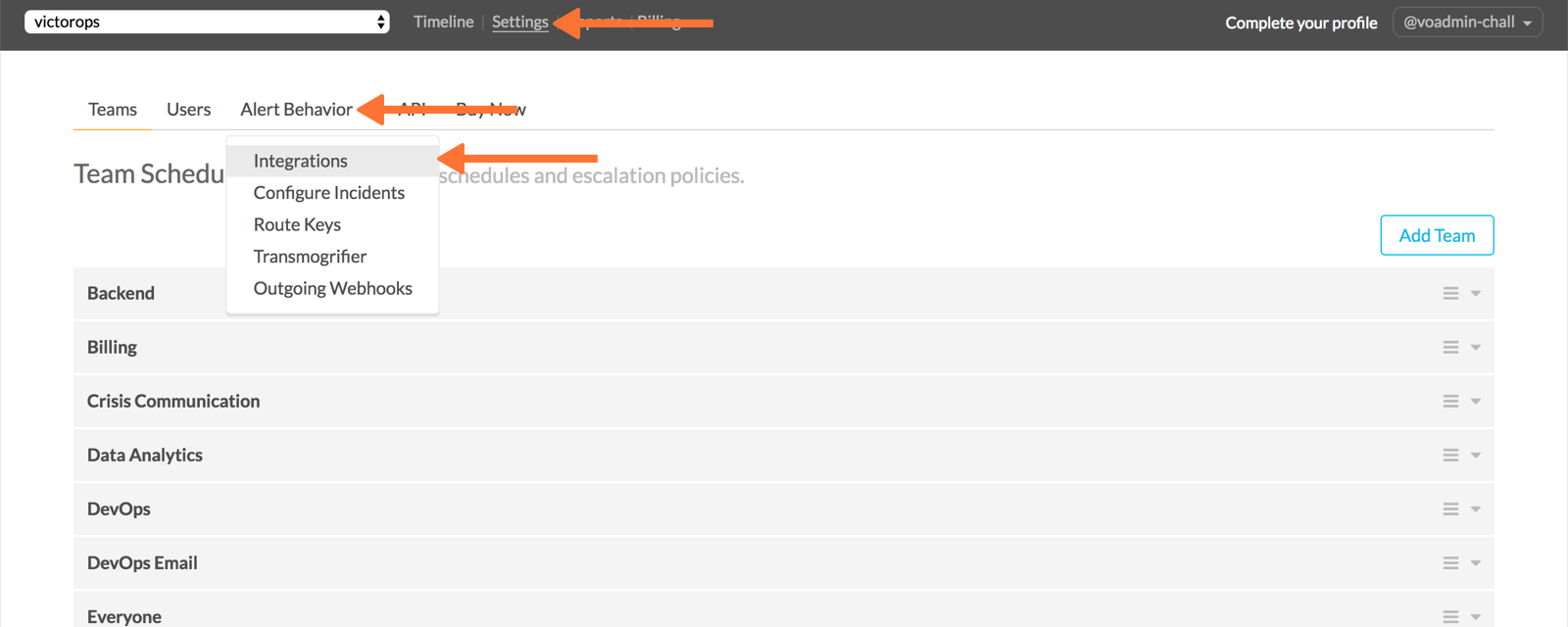 If the integration has not yet been enabled, click the Enable Integration button to generate your endpoint URL as seen below.  Be sure to replace the "$routing_key" section with the actual routing key you intend to use. (To view or configure route keys in VictorOps, click Alert Beahvior >> Route Keys)

---
Configure CloudWatch
Navigate to your SNS control panel, choose your topic and create a new subscription.


In the window that pops up choose https and paste in your AWS Cloudwatch Service API Endpoint from VictorOps.
Make sure to replace the all caps ROUTING_KEY with your routing key for this event. A good default is cloudwatch. Learn more about routing keys.
When you first create a subscription it will be marked as pending confirmation. Once your subscription has been confirmed the subscription id will contain a usable value.
NOTE: Make sure that the terraform resource configuration for the SNS subscription has "endpoint_auto_confims" set to true.

And that's it!
***NOTE: THE TEST ALERT BUTTON ON AWS DOES NOT WORK AT THIS TIME.***