Requirements
Versions Supported: Standard or Enterprise
VictorOps Version Required:
What you need to know:  Sentry's real-time error tracking gives you insight into production deployments and information to reproduce and fix crashes. This simple to setup integration sends all your Sentry alerts into the VictorOps timeline.
In VictorOps
From the settings page select Alert Behavior then Integrations.

Select the Sentry integration.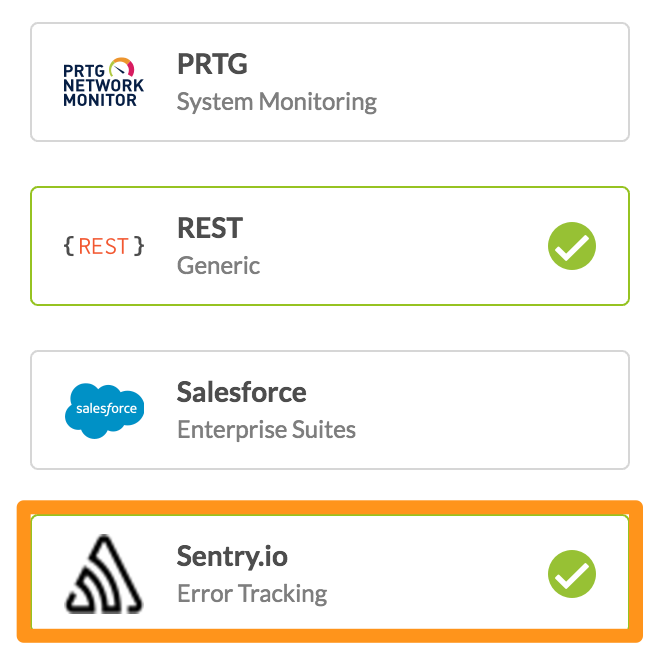 Copy the "Service API Key" to your keyboard.

In Sentry
From your project select Project Settings. 

Select All Integrations.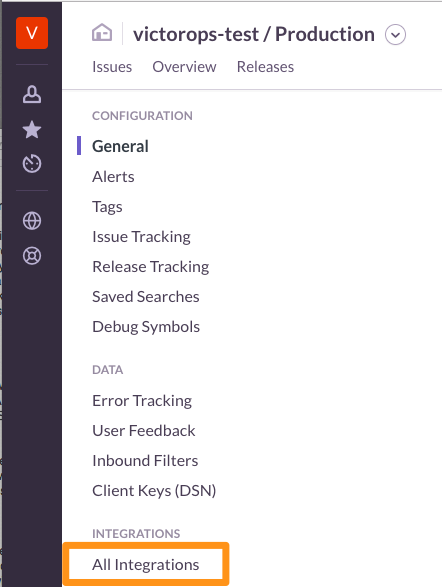 Find the VictorOps option and select Configure Plugin.

Paste in your API key, select the appropriate Routing Key. Next select Save Changes and then Enable Plugin.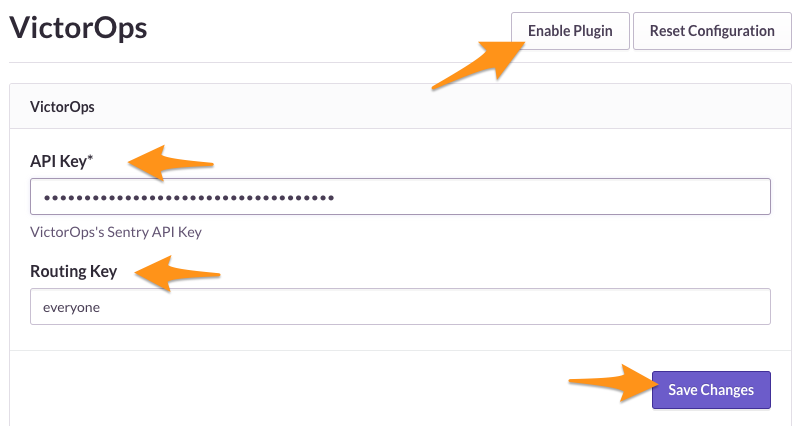 You are done. If you have any questions please reach out to the VictorOps support team.