Requirements
Versions Supported: N/A (SaaS)
VictorOps Version Required: Getting Started, Essentials, or Full-Stack
What you need to know: To ensure incidents are resolved correctly, choose static fields for the Critical and Resolved subject lines.
PRTG is a highly flexible and generic software for monitoring IT infrastructure.  The following documentation will walk you through how to send PRTG "Notifications" to the VictorOps timeline by leveraging our Generic Email Endpoint.
---
In VictorOps
In VictorOps, select Settings >> Alert Behavior >> Integrations >> PRTG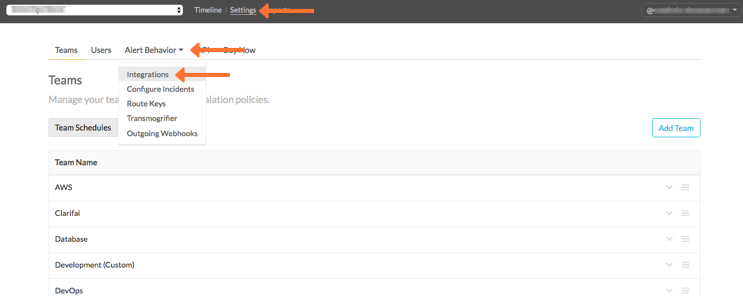 If the integration has not yet been enabled, click the "Enable Integration" button to generate your endpoint URL as seen below.  Be sure to replace the "$routing_key" section with the actual routing key you intend to use. (To view or configure route keys in VictorOps, click Alert Behavior >> Route Keys)

---
In PRTG
From the main dashboard select Setup >> Account Settings >> Notifications.
Select Add new notification.
Give the notification a name make sure the status is set to Started. Under NOTIFICATION SUMMARIZATION set the Method to Always notify ASAP.
To create an incident:
Select the checkbox for SEND EMAIL. This will expand the email settings. Paste your VictorOps email endpoint address into the Send to Email Address field.  Use the following text as the subject line:
1


<

b

>

[

%

sitename

]

 

%

device 

%

name CRITICAL

</

b

>
To resolve an incident:
If you would like PRTG to send a recovery email to close the incident in VictorOps when a monitored device recovers, you will need to create a separate notification, with another email that uses this text as the subject:
1


<

b

>

[

%

sitename

]

 

%

device 

%

name RECOVERY

</

b

>
Set the Format field to Text, then select Save.
To test the integration return to the NOTIFICATIONS settings page, find your newly created VictorOps notification method and select Test. This will trigger an incident in your VictorOps timeline, and the integration is complete!