The Post-Incident Review Report from VictorOps allows you to take a snapshot of an incident, so the next time a similar situation arises, you have a documented account of how you solved the problem. We believe it's important to not just catalog what happened in an incident, but to analyze the event, and define actionable steps that help a team and/or organization learn more.
To create a Post-incident review, access the VictorOps web portal, click on Reports.

Select the Post-Incident Reviews option.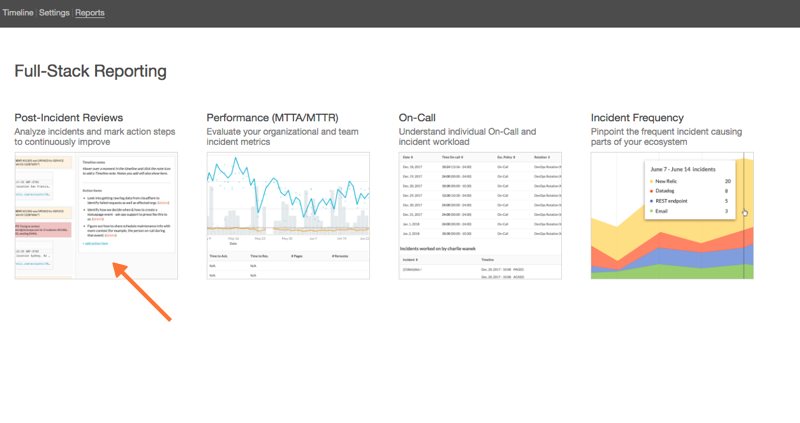 Click New Report.

Give the report a title and choose the range of time when the incident occurred.

Select whether or not an incident impacted customers to give your team context about the effects of an incident and add a general summary.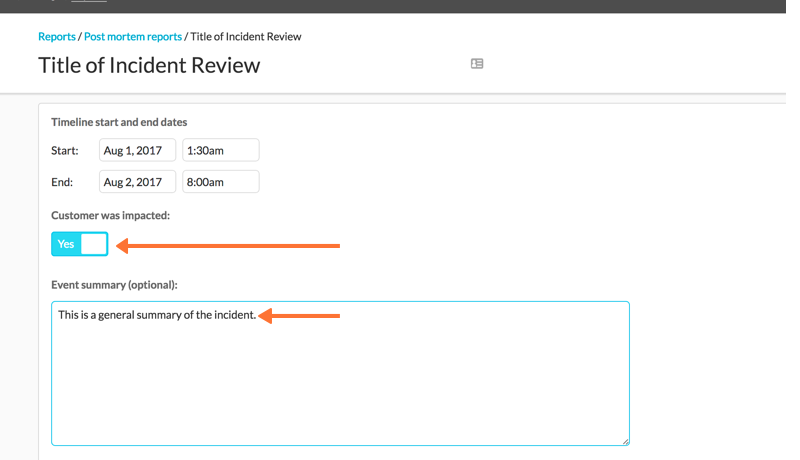 Currently, the report date range data return is limited to four-month increments. Once the Report range is defined, all timeline events that occurred during that period will populate in the report builder. You may remove any alert, action, or post by selecting the "–" button on the left side of the report builder.
Additionally, you can add notes to any alert, action, or post by hitting the plus on the left side of the report builder. These notes will collate in the right-hand sidebar to help form a high-level analysis of what happened during an incident.
Note:  The summary field and timeline notes support the markdown library described HERE.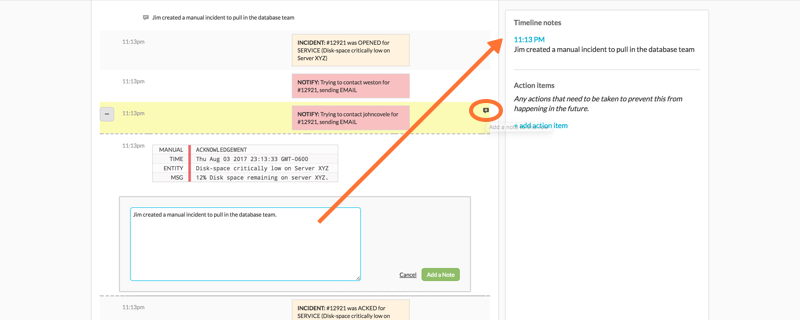 Gather and add action items so that your team can take steps to learn from the current incident and improve your response in the future.

Once complete, click Done in the top right corner.

After the report is created it can be printed or opened again for further editing.