About VictorOps and New Relic
Operations and development teams can use the New Relic integration in multiple ways to instrument browsers, JVMs, ruby apps, and more. Teams can write alerts inside the New Relic alert manager, then deliver them through VictorOps to the proper escalation team. With varied API keys, you can easily manage multiple on-call teams and New Relic channels.
With the VictorOps and New Relic Integration, teams are able to:
Integrate New Relic with VictorOps for complete awareness of application performance and alerts
Collaborate in the VictorOps timeline around New Relic monitoring data to solve problems in real-time
Route alerts and New Relic incidents through VictorOps with on-call schedules to ensure the right people are appropriately notified (via email, SMS, phone, iPhone/Android push notification, live call routing, etc.)
The VictorOps and New Relic Integration Works With Multiple Teams and Channels
Create additional VictorOps teams and New Relic channels within your instances using varied API keys. Integrating New Relic monitoring with multiple VictorOps teams in this way allows organizations to divide alerts, send them to various escalation policies, and ensure the proper team is notified. Monitor services, limit alert fatigue, prioritize relevant incidents, and quickly respond to issues with the VictorOps and New Relic integration.
Requirements
Versions Supported: N/A (SaaS)
VictorOps Version Required: Starter, Growth, or Enterprise
The following is a walkthrough of both versions of the New Relic integration. Use it to send alerts from New Relic into the VictorOps timeline.
---
Enable New Relic in VictorOps
From the main timeline select Settings >> Alert Behavior >> Integrations.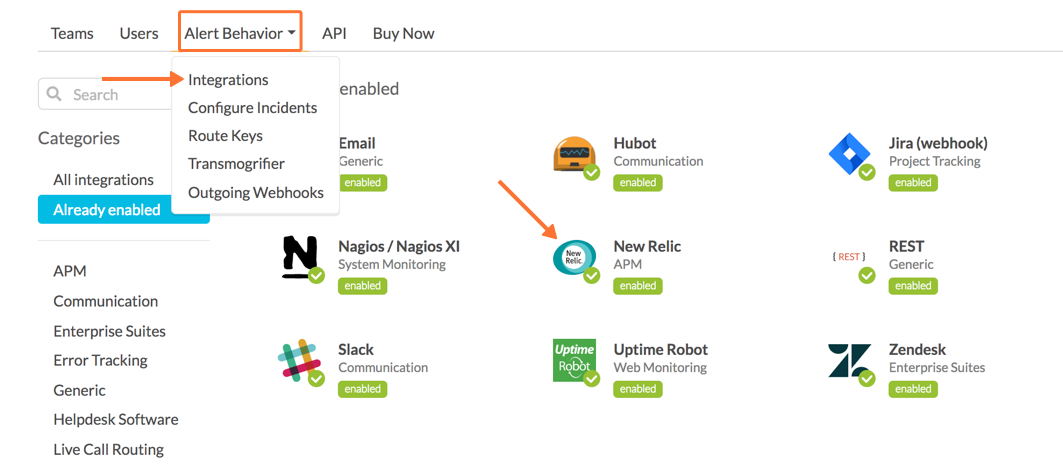 Navigate down to the New Relic tile and select Enable. This will reveal the URL and API Key.

Copy the endpoint URL along with the API Key, both of which are needed in the configuration inside of New Relic.
---
Link VictorOps with New Relic
Bring up the New Relic Alerts UI and click on Notification Channels in the top menu: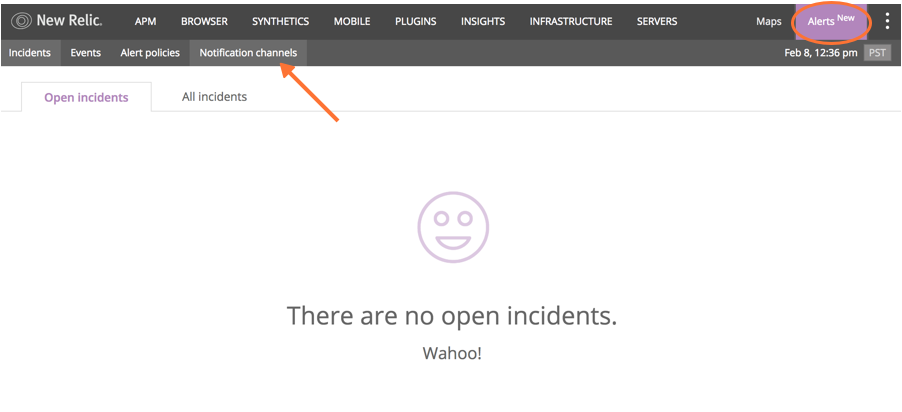 2. Click New Notification Channel.

3. Select VictorOps as channel type and fill in the form.  Click create channel. Note: Route key is NOT optional, please provide a value for this field.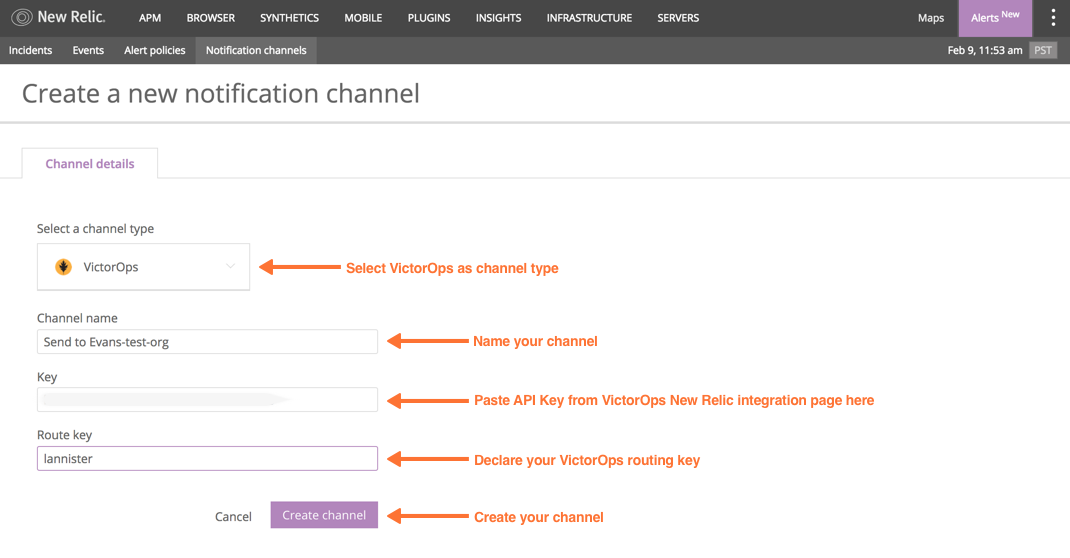 4. On the notification channels display, click the new VictorOps channel you just created and click Alert policies: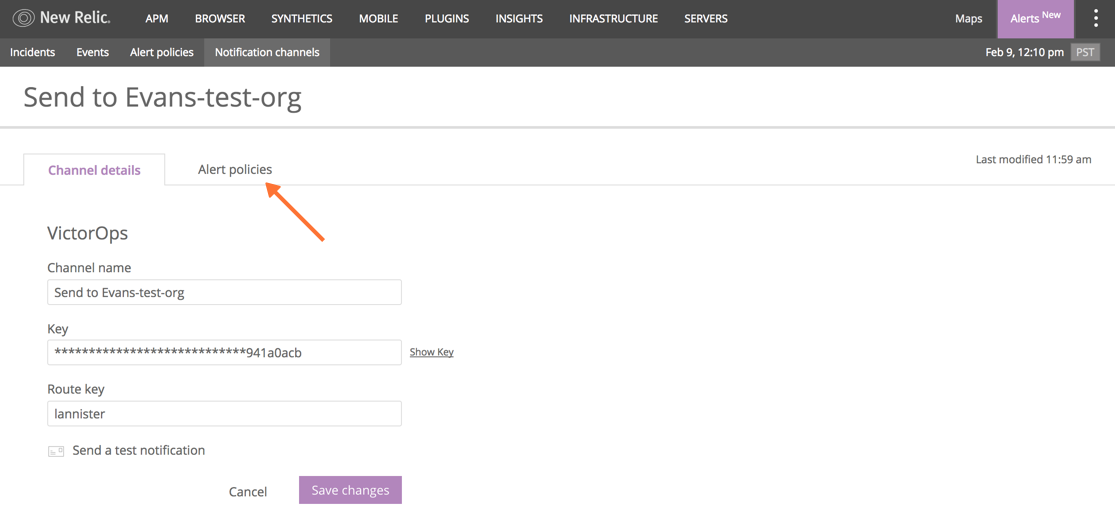 5. Click browse and select policies. This brings up the policy selection dialog.  Select the policies you want and click Save Changes: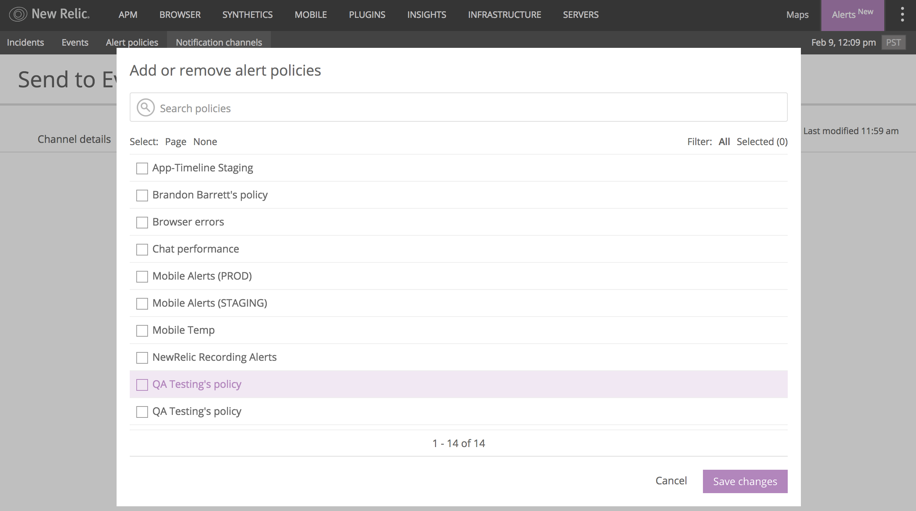 6. Back on the channel details page, click send a test notification: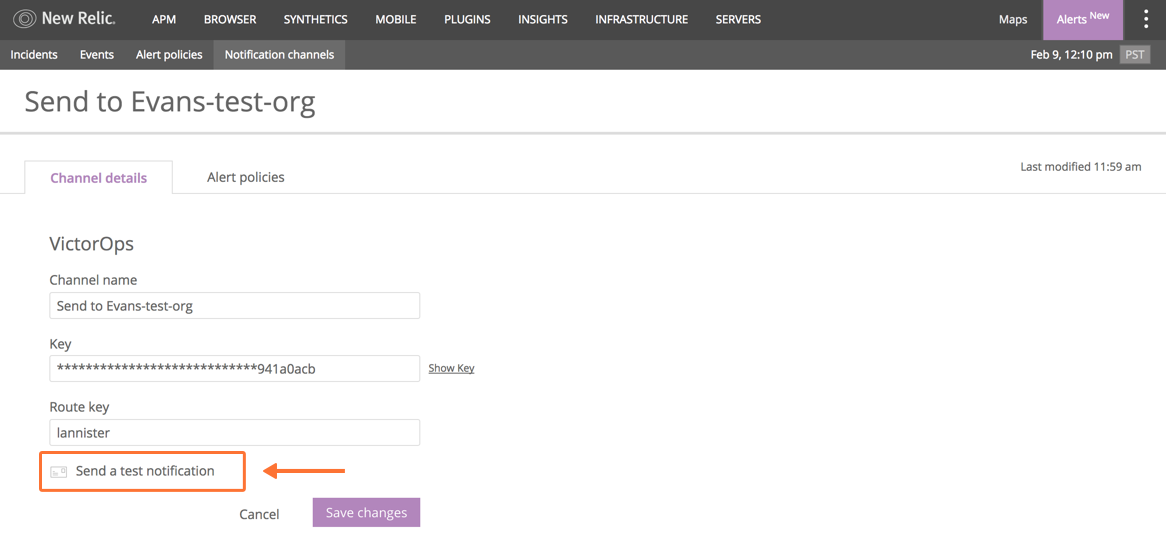 7. The test should appear as an INFO alert in your VictorOps timeline: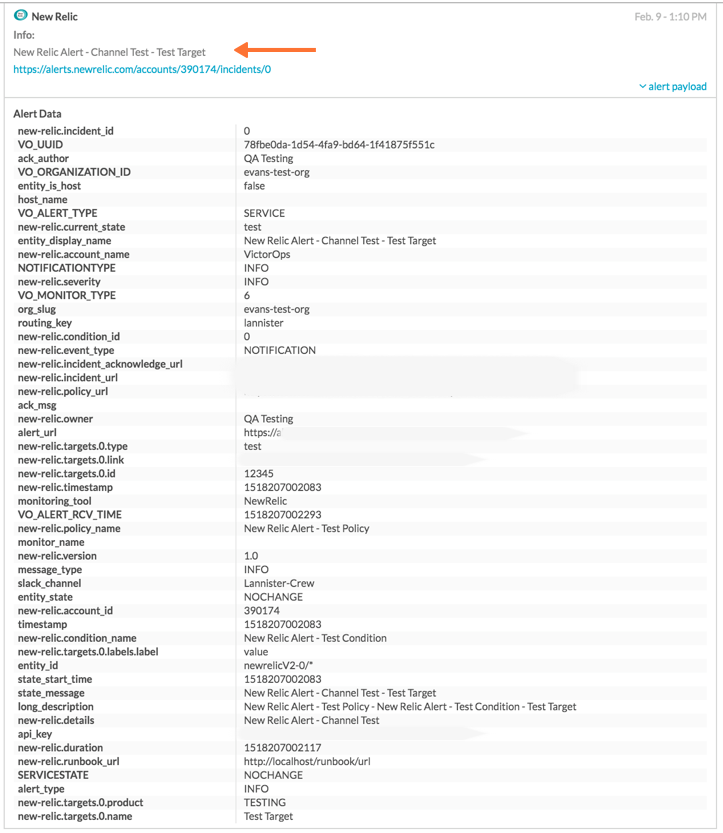 Once you receive the test alert in your VictorOps timeline, you are done!
---
Legacy Version of New Relic
---
Add VictorOps as a WebHook in New Relic.