Manual Take On-Call is an action you can perform in VictorOps to take someone's on-call shift from them with just a few clicks! Rather than manipulating the entire team's schedule, Manual Take On-Call provides that one-off functionality for your on-call teams to swap/change personnel in real time.
How does it Work?
Manual Take On-Calls, when executed, allow one user to take on-call responsibilities from another user. This is achieved by directing your attention to the People Pane and then locating the user from whom you wish to take on-call responsibilities.
Click into the desired user's card. Locate the Escalation Policy for which you wish to take on-call responsibilities.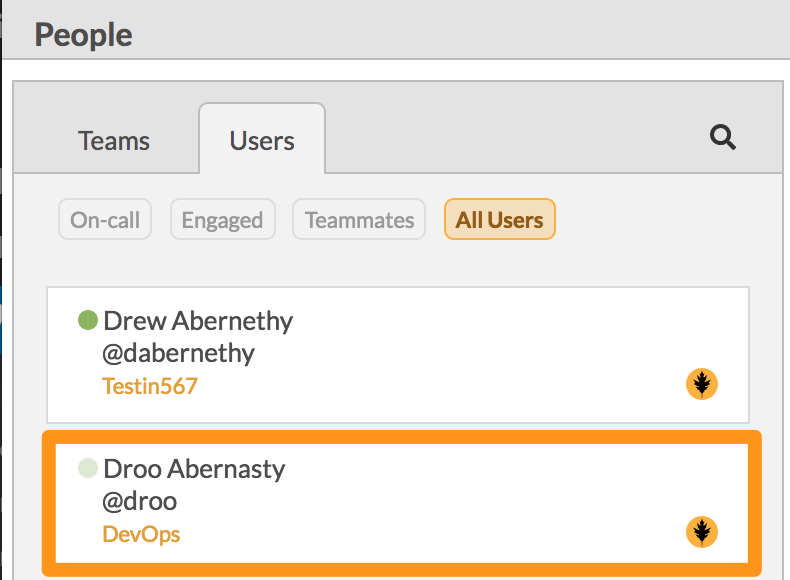 Click the Take On-Call button in line with the appropriate Escalation Policy and respond to the confirmation prompt to take the on-call responsibility from that user, for that team.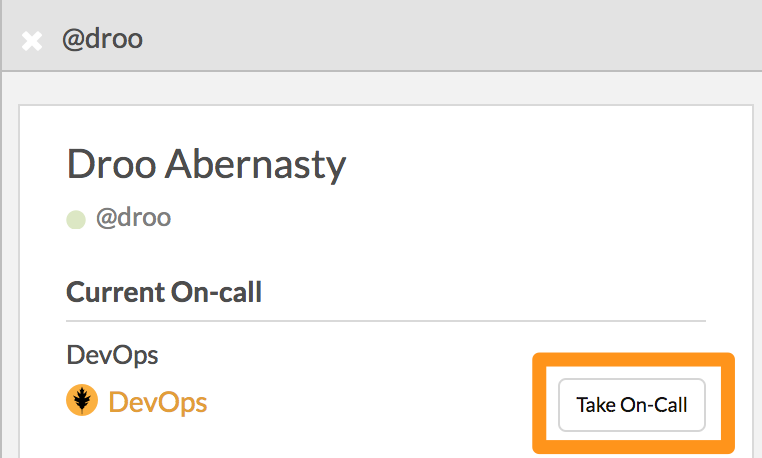 Upon successfully executing – you will notice On-Call Change events in the Timeline reflecting the changes you just made.
Important Note
This function can only be used to take on-call, not give on call.  Therefore, the on-call responsibility must be taken back by the original user in order to transfer it back.
If the on-call responsibility is not taken back by the original user, the manual taking of on-call will automatically expire the next time that particular shift rolls to another user.  For follow-the-sun style schedules, this may mean that the manual take stays in place even if a shift ends (but does not actually role to another user).
Overuse of the manual take-on-call feature can lead to confusion about who is currently on-call and how to correct the situation when a manual take remains in place.  For this reason, we recommend using scheduled overrides for any known absences.