Scheduled Overrides allow users to request on-call coverage for any planned absence. Global Admins have the permissions to assign any user to override for that period, and any incidents routed to the absent user will instead page the overriding user. Below is a short walkthrough on how a Global Admin can set up a scheduled override.
First, from portal.victorops.com select Settings. At the top of the Teams page, in the Scheduled Overrides pane, select Schedule an Override.

Select the User who will be absent, define the start and end date for when they will be unavailable, then select Create.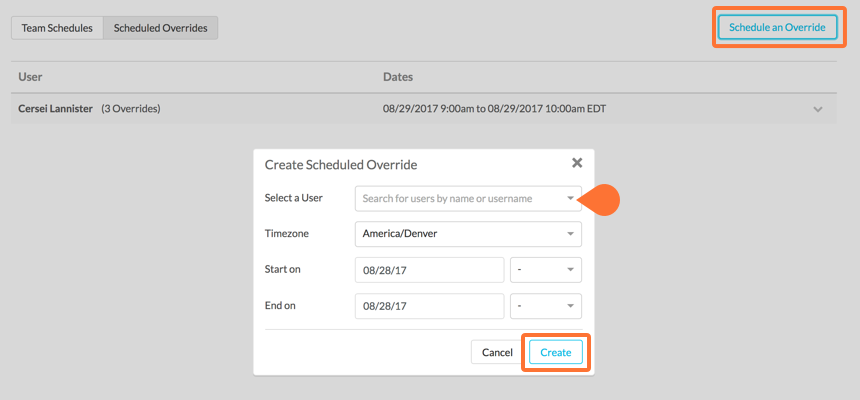 This Admin can select a user to override for the absent user on each Escalation Policy they are a part of – regardless of whether or not they are actually in rotation during the interval in which the scheduled override takes place. Another option is that any user may go in and manually select the Take option assigning them to cover for the absent user for that team.
Similar to a Global Admin a Team Admin can also create a Scheduled Override, but only for one of the their Team's users. Then they can select a different team member(s) to take this override. Something to note is that once this Scheduled Override is created, the Team Admin can not delete this, only the User themselves or a Global Admin will be able to remove it.
As a User, they can create and delete a Scheduled Override for themselves, but can not add any other users into their override. For other user's Scheduled Overrides, a user can then Take whichever areas within a Scheduled Override that they choose to cover.
To delete a Scheduled Override, expand the view, then click on the hamburger icon at the far right-hand side of the override (seen in image below), and select Delete. If you do not want to delete the Scheduled Override entirely, but just clear out one user that has been assigned to it, there is a button at the far right-hand side of the particular Team: Escalation Policy portion scheduled, and click on 'Reset'- this will make it blank.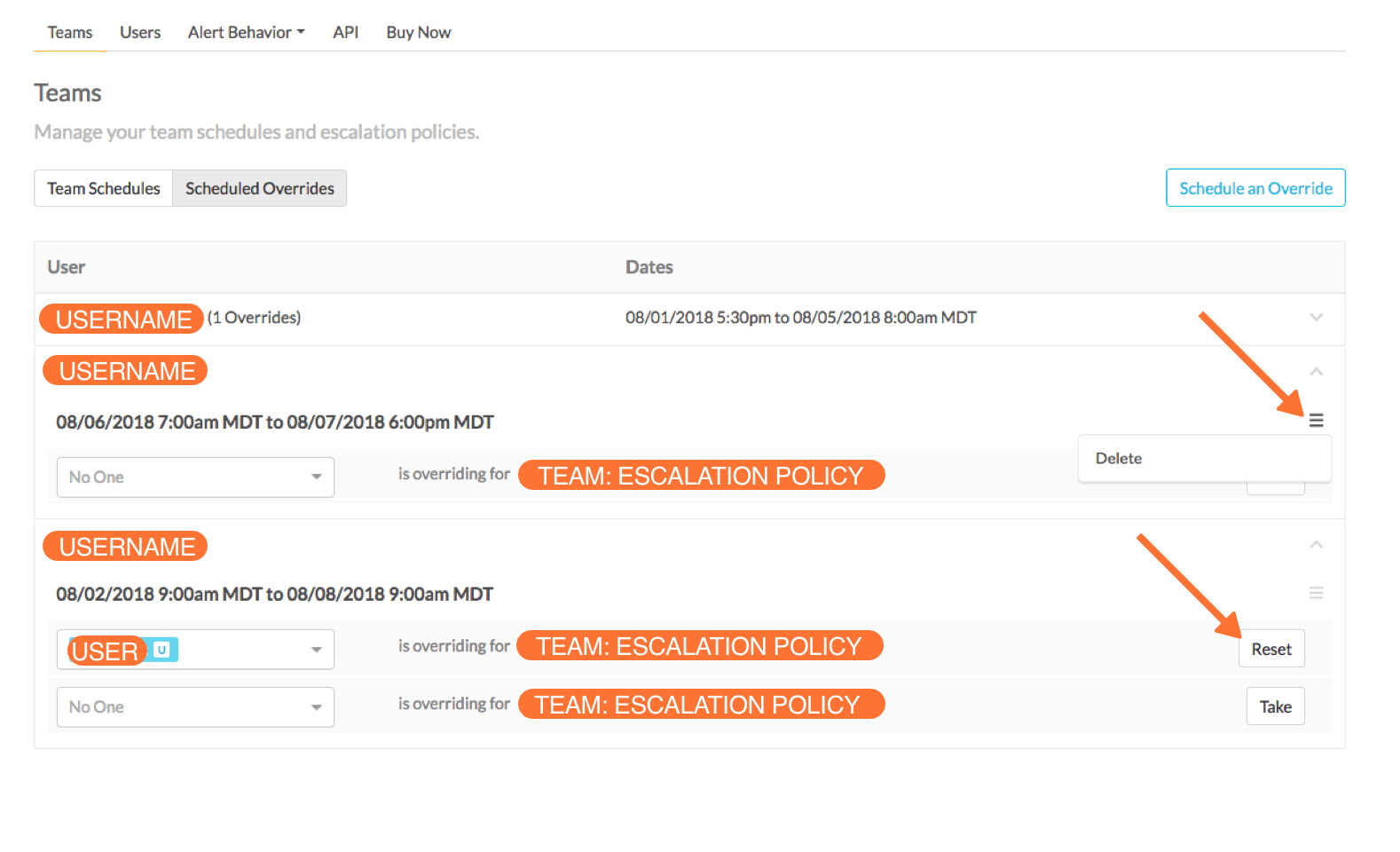 Now, if a Scheduled Override has yet to be assigned, users within the organization will receive an email stating which user(s), timeframe, and Teams:Escalation policies, need to be covered. If the Scheduled Override does not get filled before the date specified in the override, the scheduled user will be seen as on-duty and continue to be paged for incidents routed to them.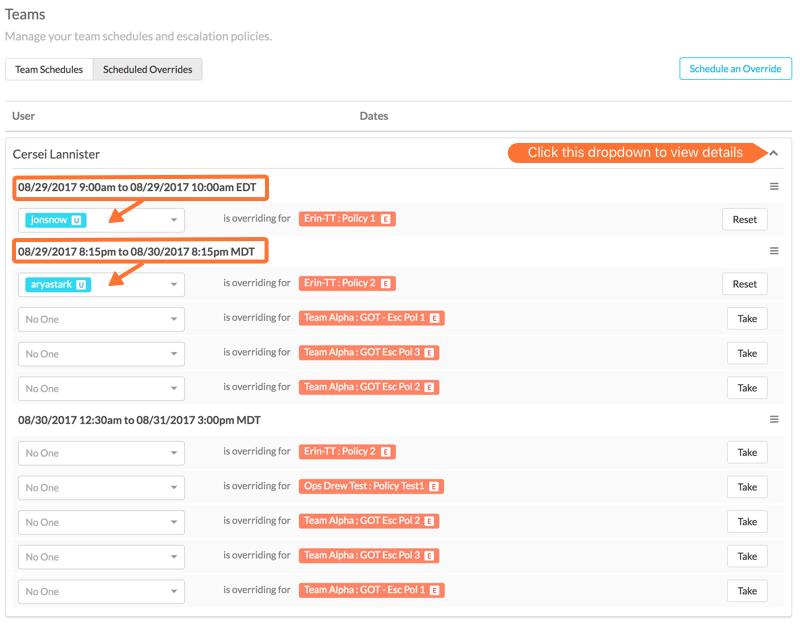 The absent user's name will be replaced by the overriding users and highlighted in the Team calendar in the On-call Schedule pane during the time they have scheduled an override. Hovering over the calendar will display who is currently covering.
To access this calendar view, click on the dropdown arrow to the far right of the team name.