Requirements
Versions Supported: N/A (SaaS) 
VictorOps Version Required: Enterprise only
What you need to know: Creating templates in StatusPage.io will make them accessible in VictorOps.
The VictorOps integration with StatusPage.io allows you to provide real-time, updated status messages to both internal and external stake-holders seamlessly, without having to leave the fire-fight in the main timeline. Today the integration is person to person, meaning that users may leverage templates or create new incidents that update Statuspage.io subscribers from within the VictorOps interface.
The following guide will walk you through this simple integration.
---
In StatusPage.io
From the main admin portal, select your username in the upper right hand corner and then, Manage Account.
This will bring up a number of different option, select the API tab and then copy your API Key to your clipboard.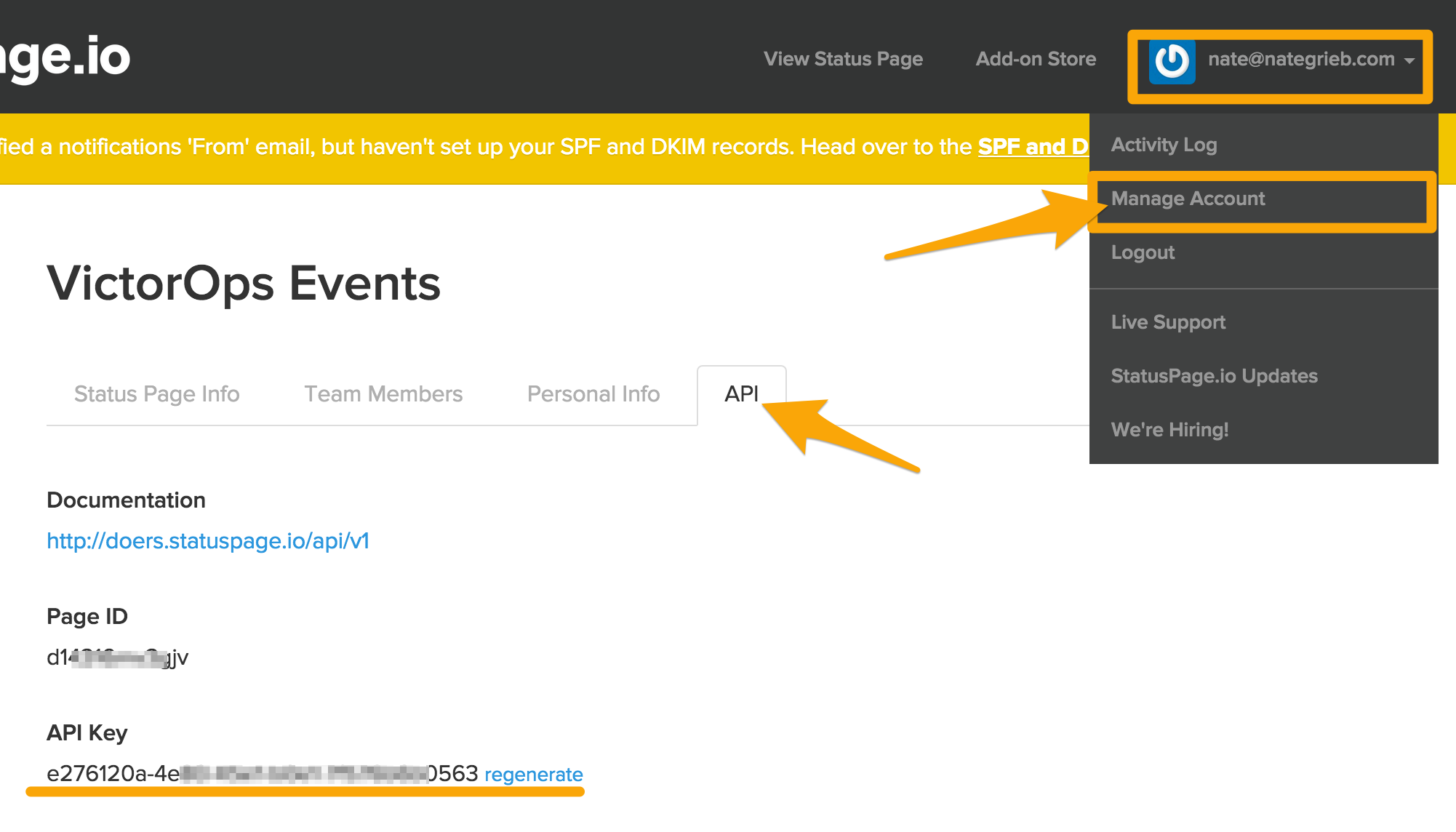 ---
In VictorOps
From the main timeline, select Settings >> Alert Behavior >> Integrations >> StatusPage.io

Select the StatusPage.io integration and click Enable Integration.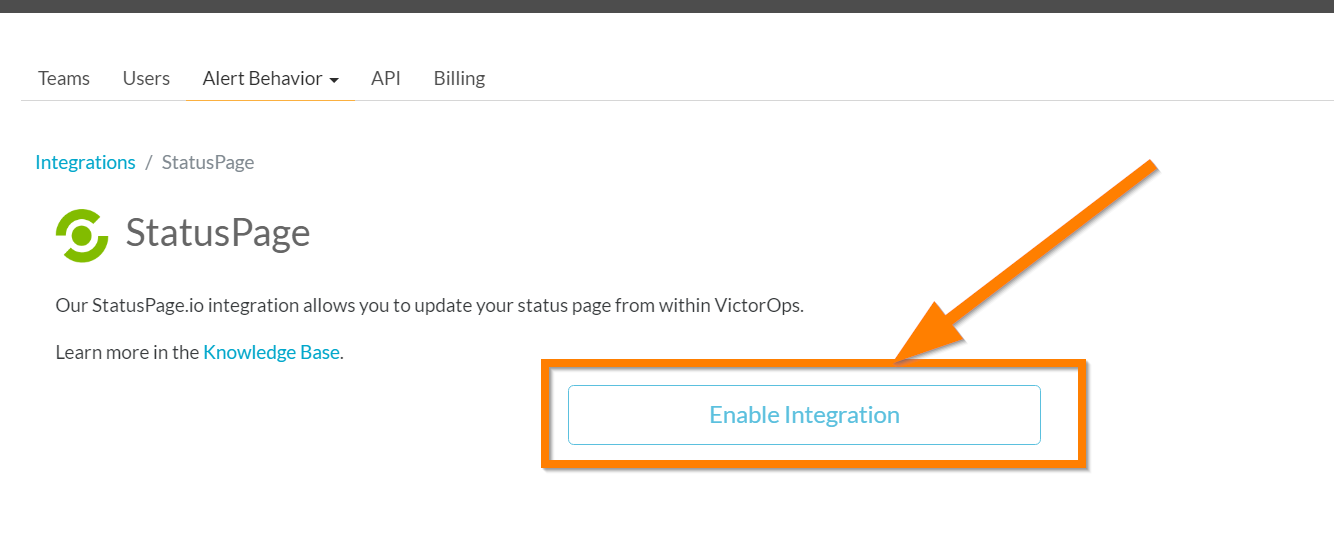 Paste in your StatusPage.io API Key. After doing so, select your the proper StatusPage.io ID from the dropdown.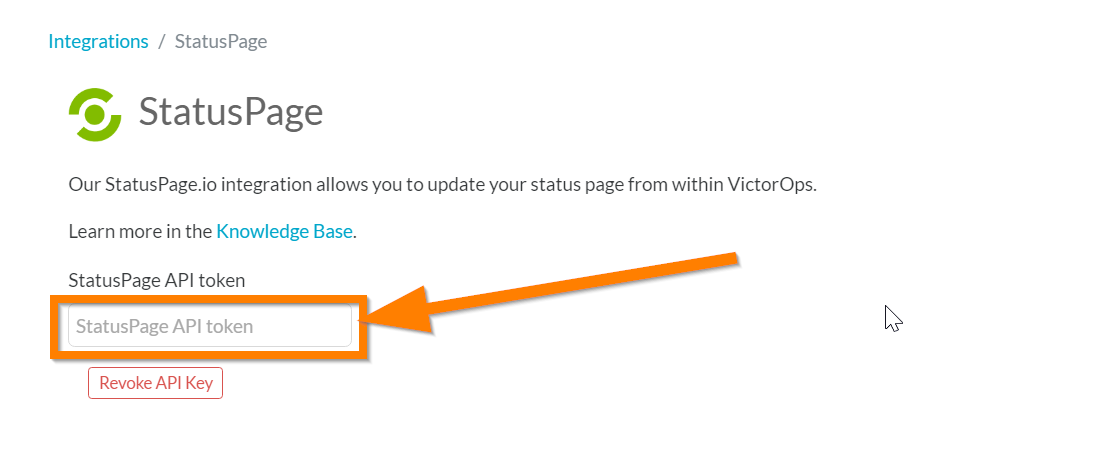 And that's it! Now when you go back into the timeline you will see the StatusPage.io symbol in the upper right-hand corner of the UI.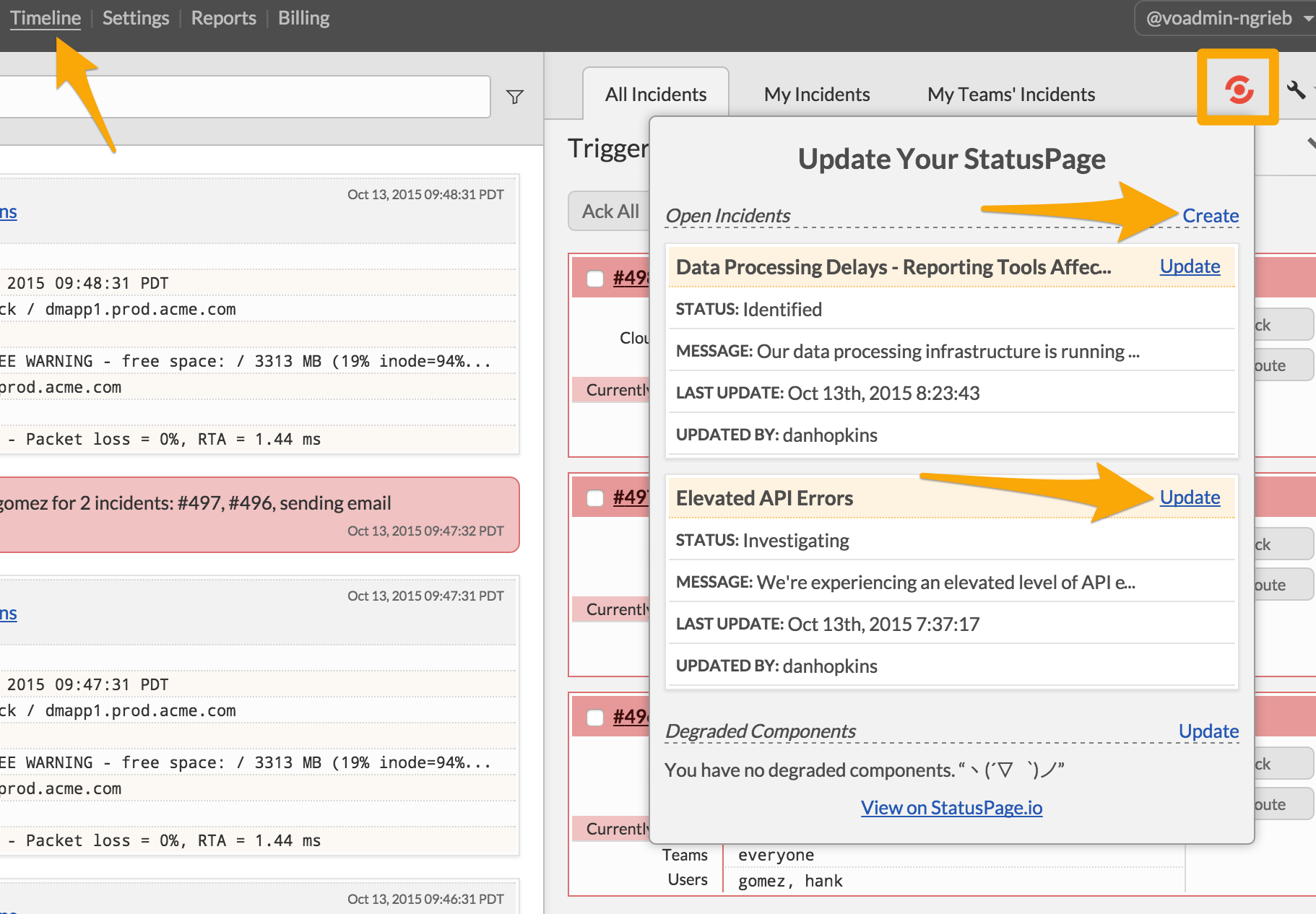 Selecting this will give you an option to create new StatusPage.io incidents using your existing templates…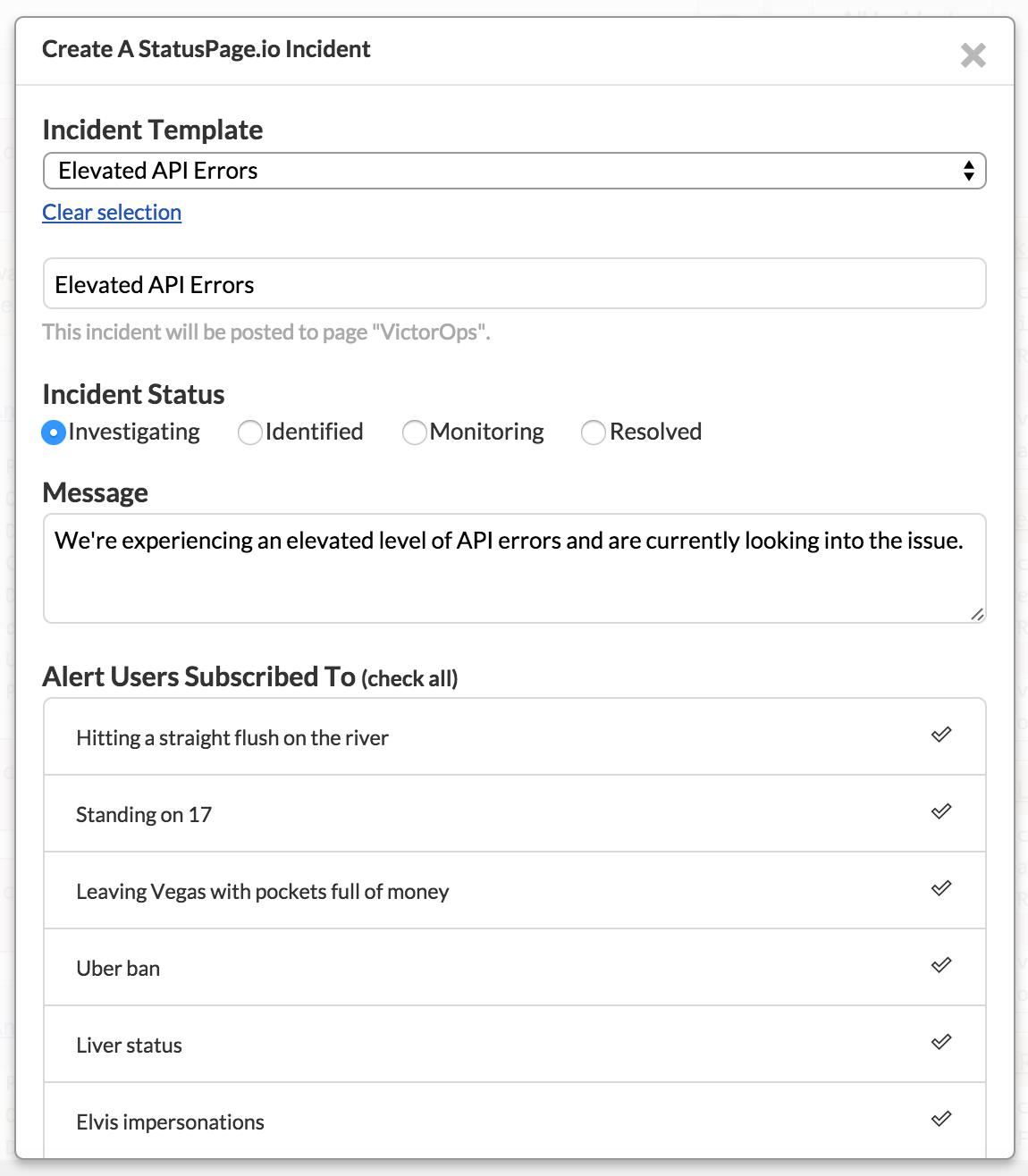 Or update existing incidents, all without having to leave the VictorOps UI.