StatusCake delivers accurate global website monitoring for tens of thousands of customers. No false positives, industry leading support and a ground breaking feature set. The VictorOps integration with StatsCake allows you to send alerts into the VictorOps timeline. The following will walk you through these easy to set up integration.
In VictorOps
From the main timeline select Settings then  Alert Behavior then Integrations.

Select the StatusCake integration.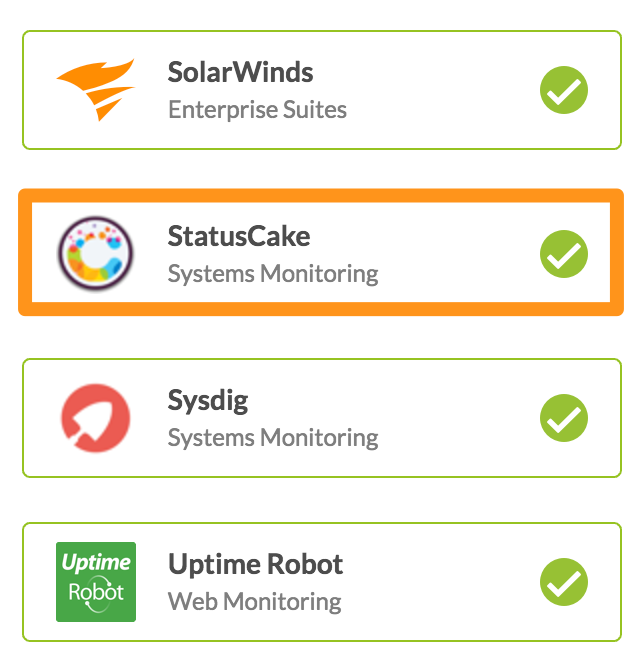 Copy the entire REST Endpoint URL to your clipboard.

In StatusCake
From the main web app, select Integrations in the left sidebar, then select VictorOps from the drop down menu, enter in your REST Endpoint URL and give it an Alias. Finally select "ADD NEW 3RD PARTY NOTIFICATION SERVICE".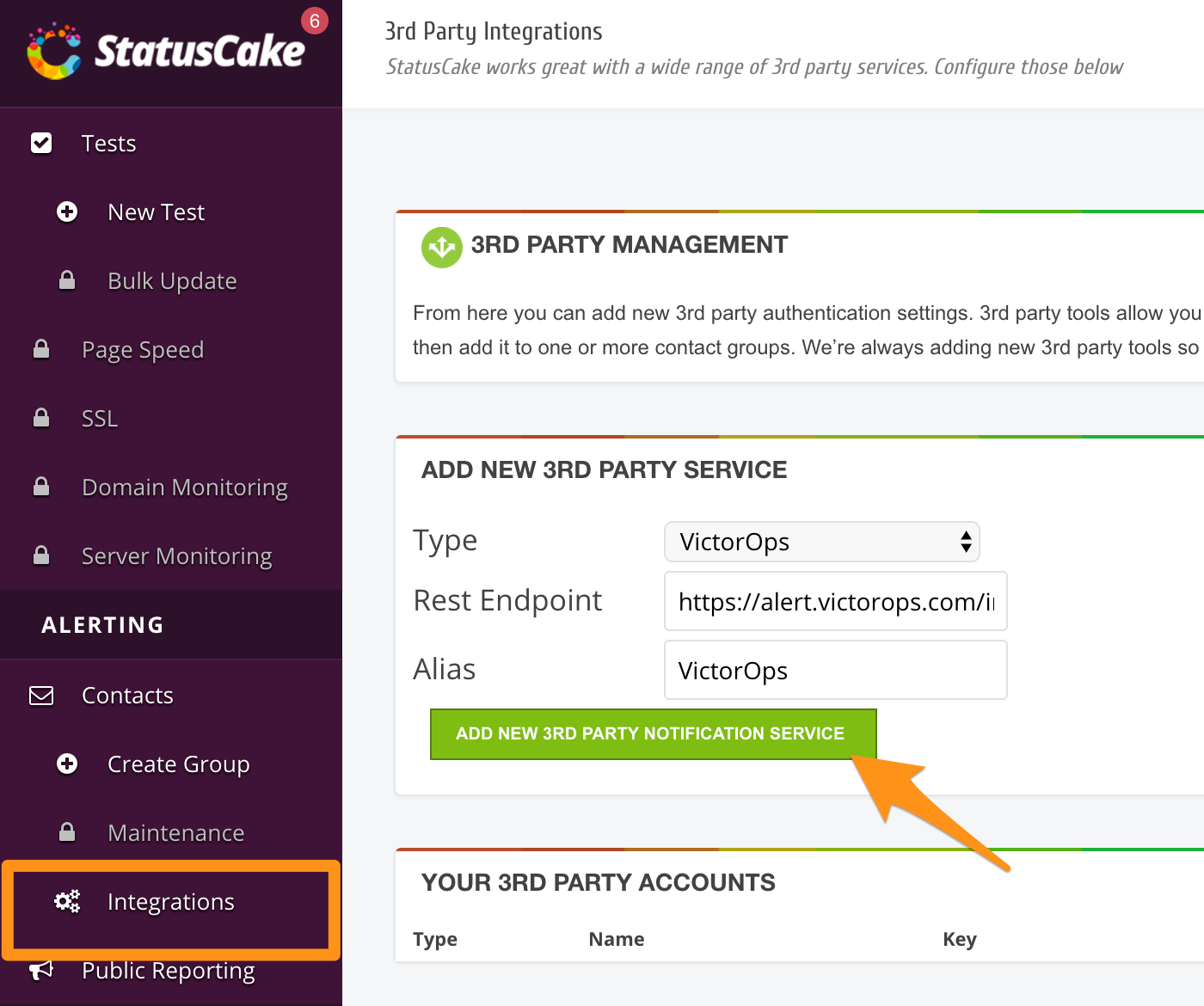 You can then test the integration, and an info message will be sent into the VictorOps timeline.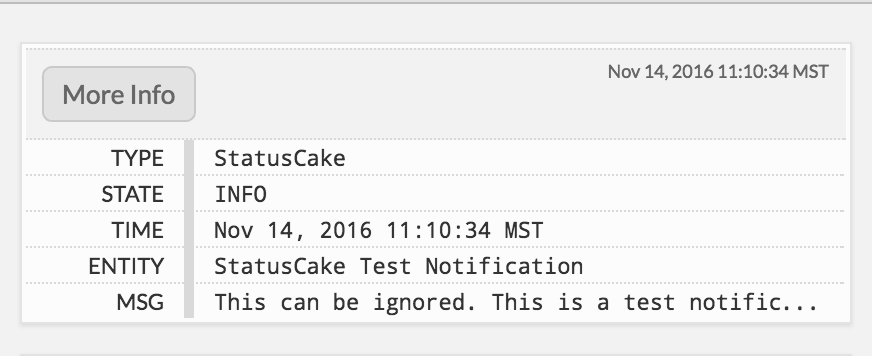 You're done. If you have any questions please contact VictorOps support.