Requirements
Versions Supported: 
VictorOps Version Required:
What you need to know: 
From your Scout UI, head over to the Notifications section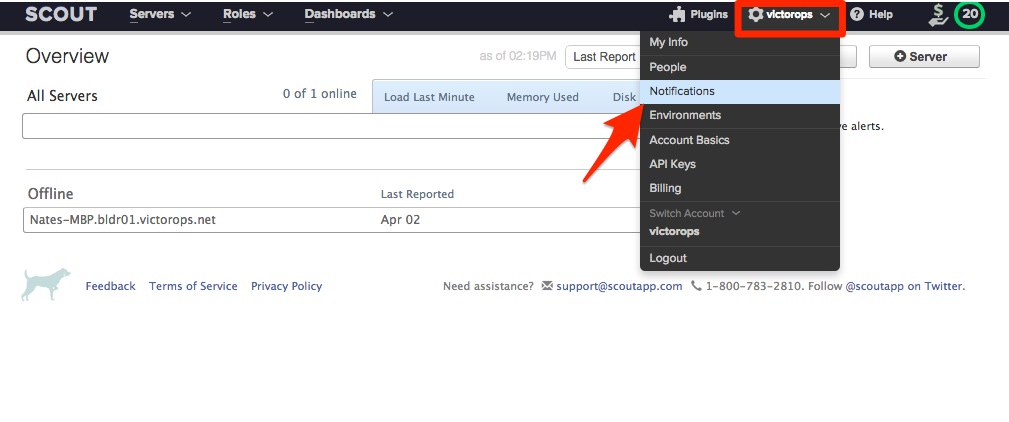 Click the Add VictorOps button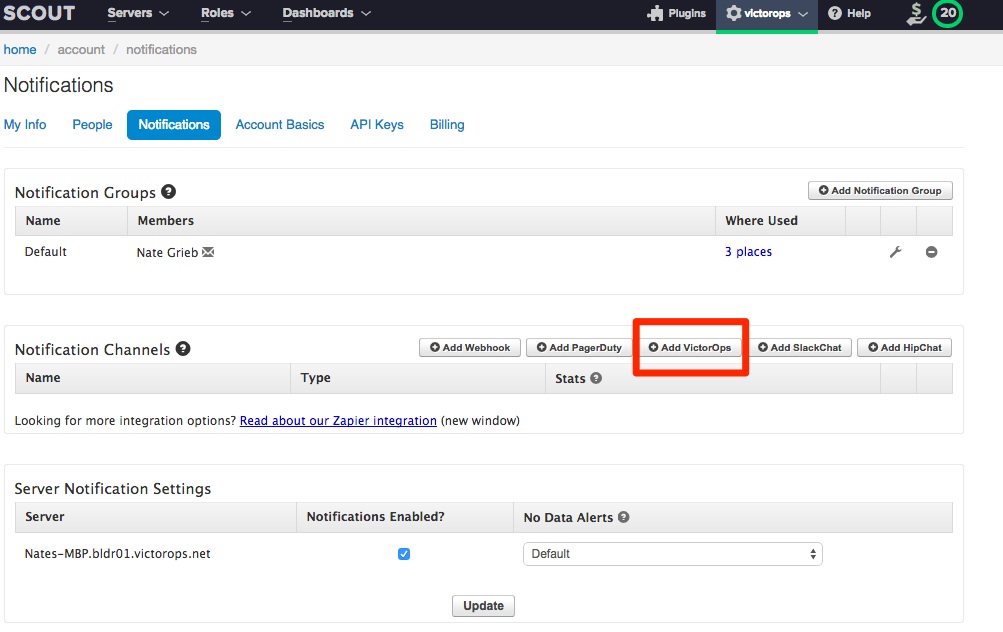 Grab your Scout
 API Key from https://portal.victorops.com/ by 
selecting 
Settings
 and then the Integrations tab.

Copy the API Key provided by VictorOps, and define the routing key you would like to use for this integration.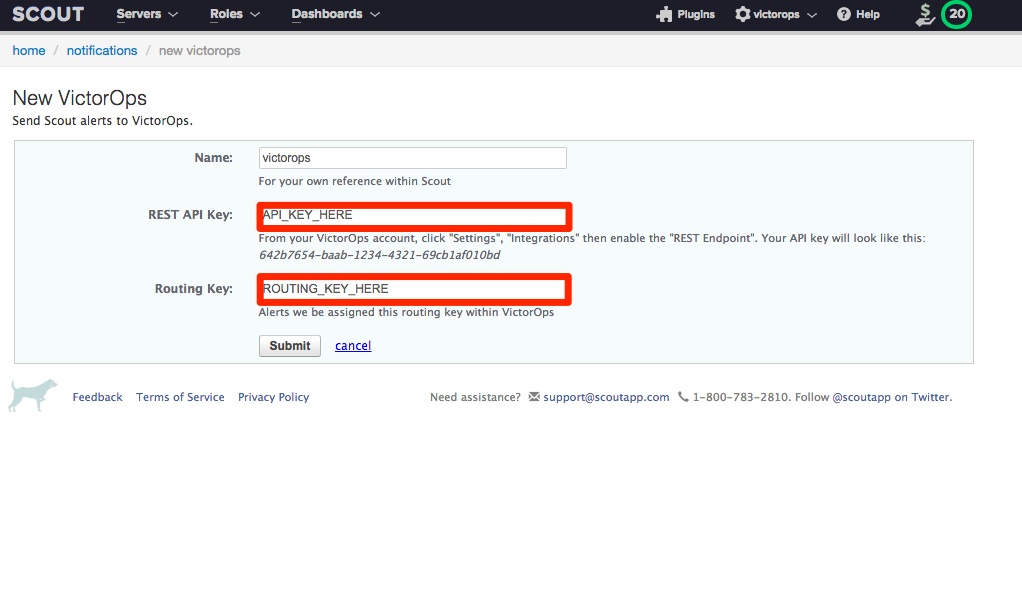 Send a test post into the VictorOps timeline, and make sure that everything checks out.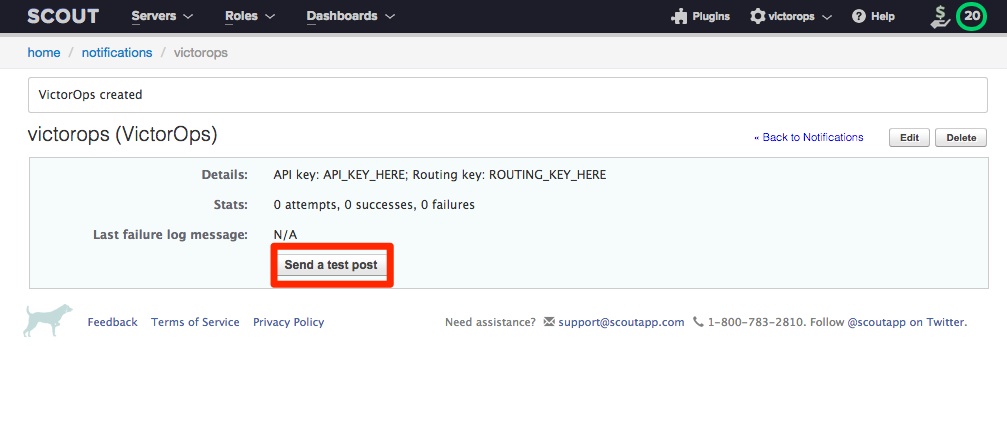 Update your Notification Group settings to ensure VictorOps is enabled, and you are on your way!