Requirements
Versions Supported: Puppet Enterprise 2018.1.1+  or newer
VictorOps Subscription Required: Full-Stack
Local Machine: None
In VictorOps
From the VictorOps web portal, select Settings >> Alert Behavior, >> Integrations. Find and select Puppet Tasks.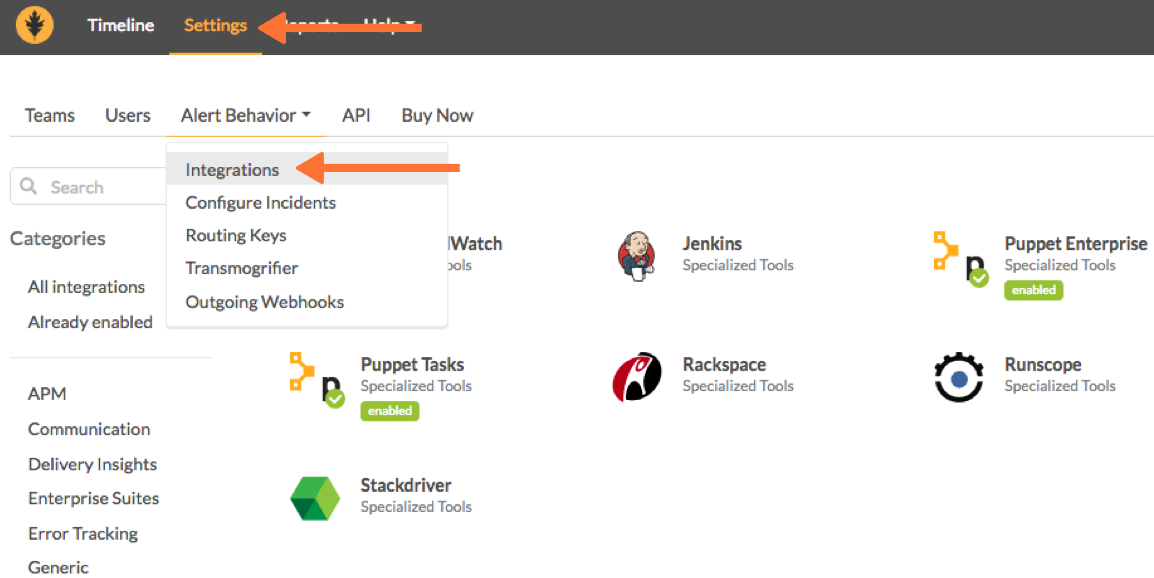 Capture the API Key from the URL String: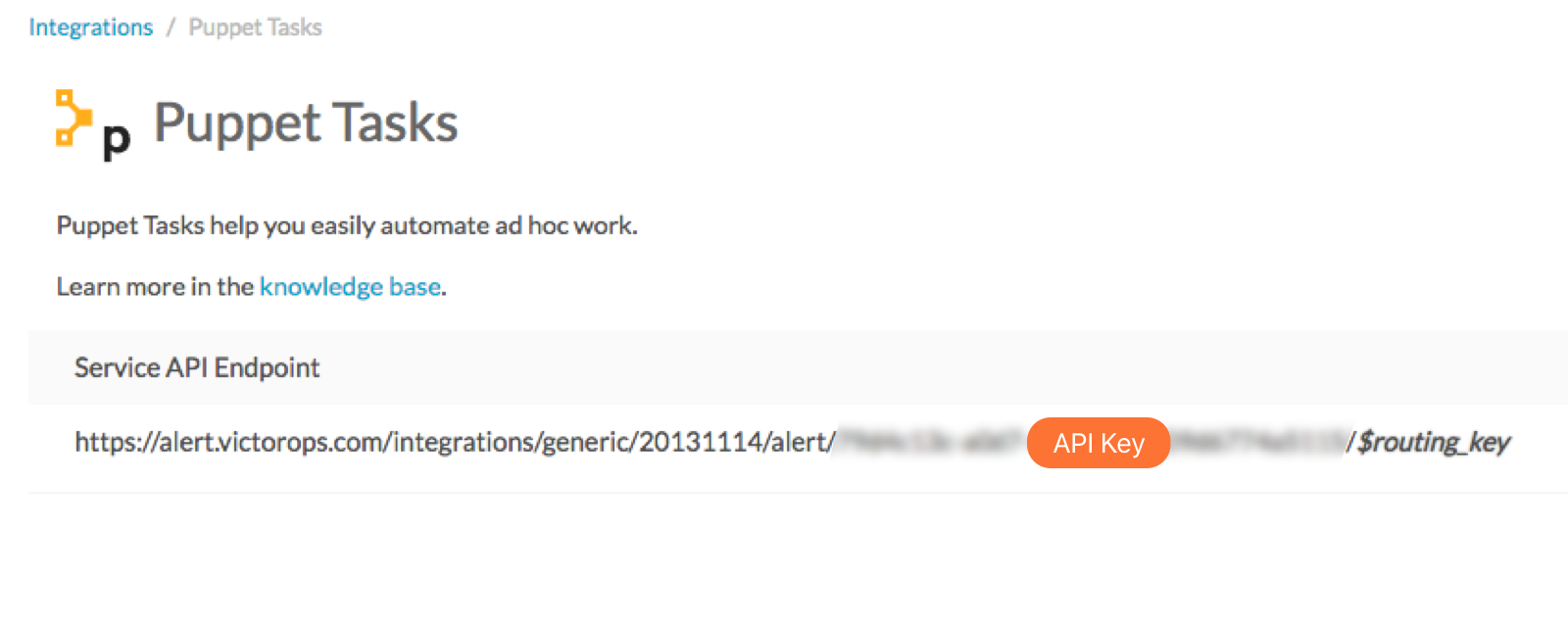 In Splunk Enterprise
Navigate to Puppet Tasks for Actionable Alerts in Splunk Enterprise >> Configuration >> Add-on Setting  >> Input VictorOps Token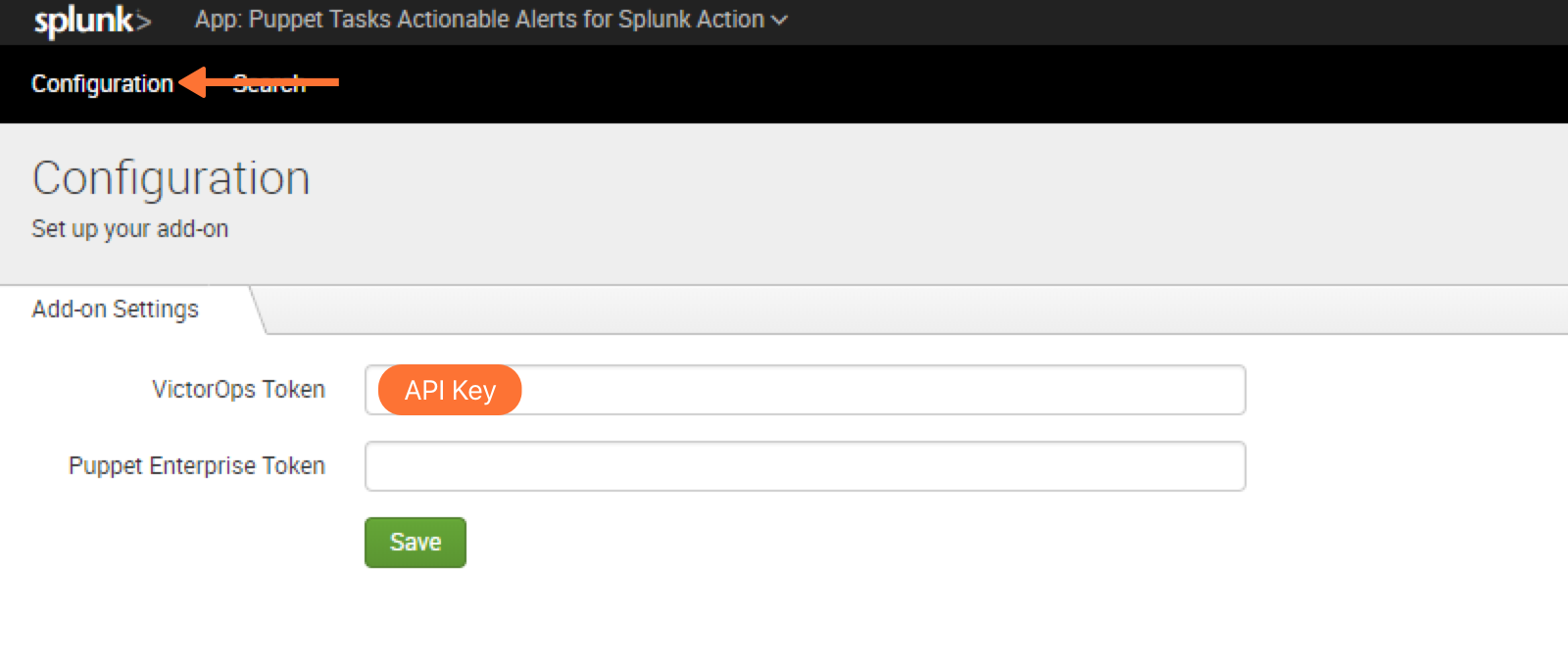 To Create a VictorOps Incident
Within Splunk Enterprise, go to the Alerts Tab, set up a search for a critical event, and specify the type of notification you would like to pass to VictorOps. Configure the action using the following values:
Severity: CRITICAL

Host: $certname$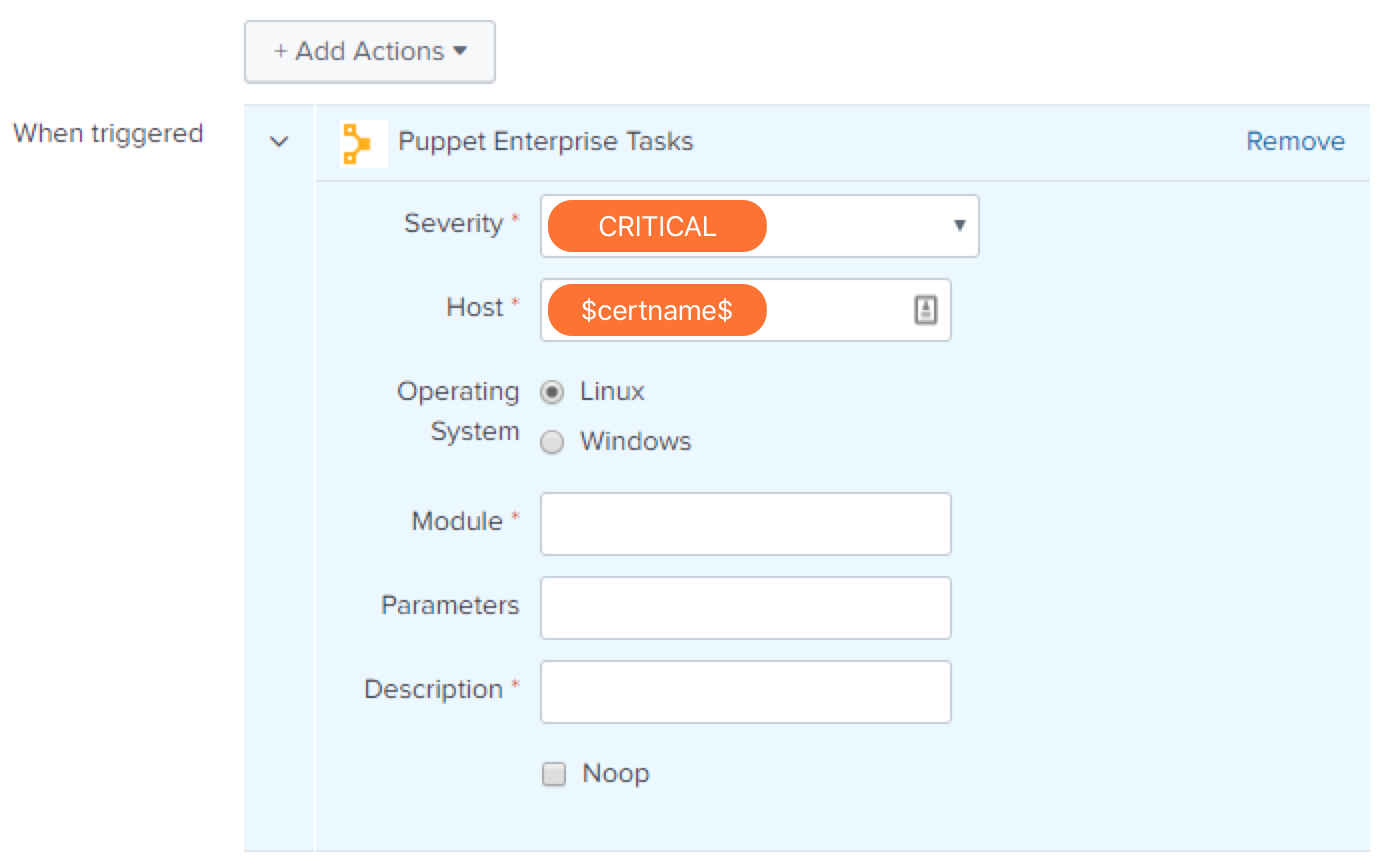 Upon triggering this alert, you should see a corresponding alert in your VictorOps timeline.