Requirements
Required: Phantom Implemented Environment
VictorOps Version Required: Starter, Growth, or Enterprise
The Phantom platform combines security infrastructure orchestration, playbook automation, and case management capabilities to integrate your team, processes and tools together.
The VictorOps integration with Phantom makes use of our REST API and requires that you've implemented Phantom in your environment. The following is a brief walkthrough on how to enable and configure the integration.
---
In VictorOps
Phantom integrates with the VictorOps REST Endpoint to trigger, update, or resolve incidents in VictorOps. From the main timeline select Settings >> Alert Behavior >> Integrations >> Phantom

If the integration has not yet been enabled, click the Enable Integration button. Copy the integration URL somewhere useful.
You will also need to copy your VictorOps API key and API id by navigating to  Settings >> API
These three variables are necessary to configure a VictorOps asset in Phantom.
---
In Phantom
Download the VictorOps rpm package by navigating to Phantom Apps, search or scroll for VictorOps and press the green Download button. Depending on your version of Phantom, the VictorOps app may already be installed.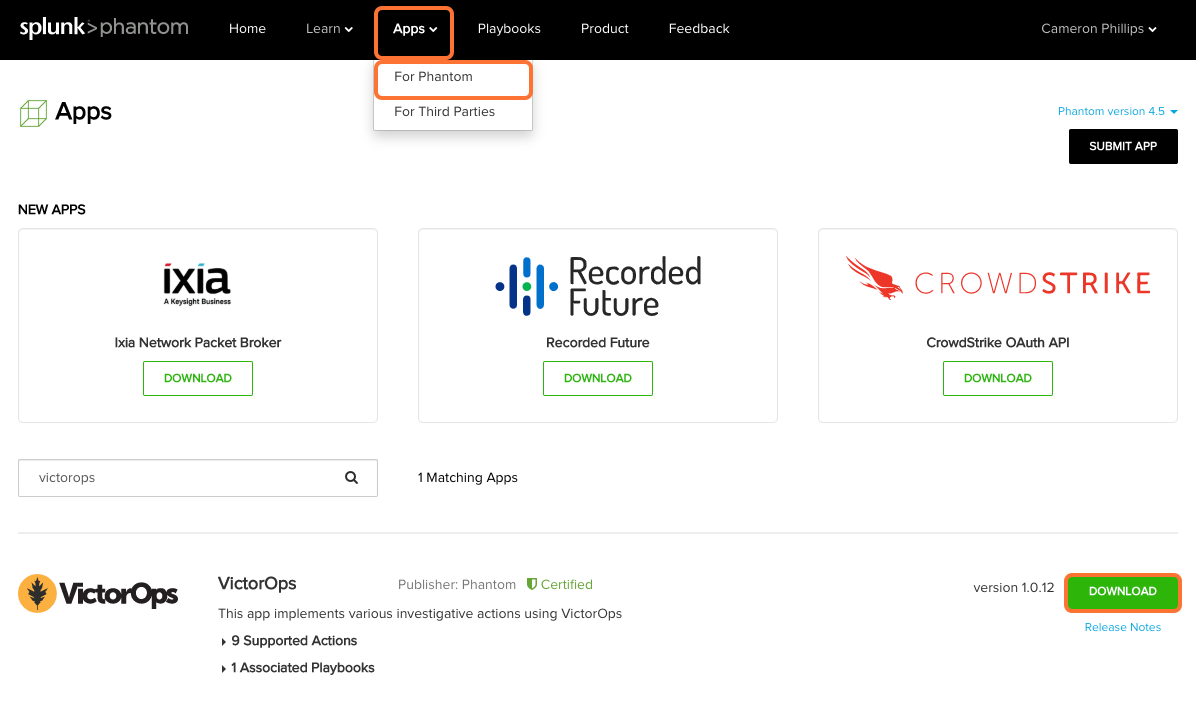 From within the Phantom UI, navigate to Apps >> Install App and drop the .rpm package in the available window. Keep in mind, VictorOps may already be available in the Unconfigured Apps section. You can check by searching VictorOps in the available search bar.

Next, navigate to Apps >> Unconfigured Apps >> VictorOps >> Configure New Asset.

It will open on the Asset Info tab, fill in any Asset name and Asset description.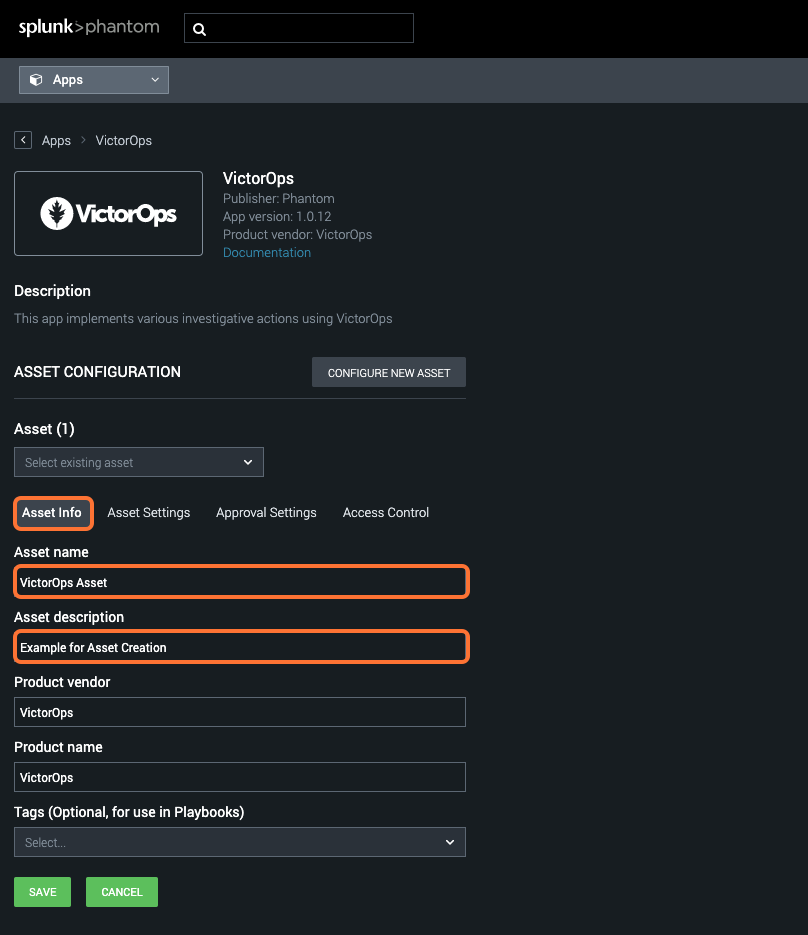 Then hit the Asset Settings tab to fill in the API ID, API Key, and Endpoint URL copied earlier from VictorOps then hit Save.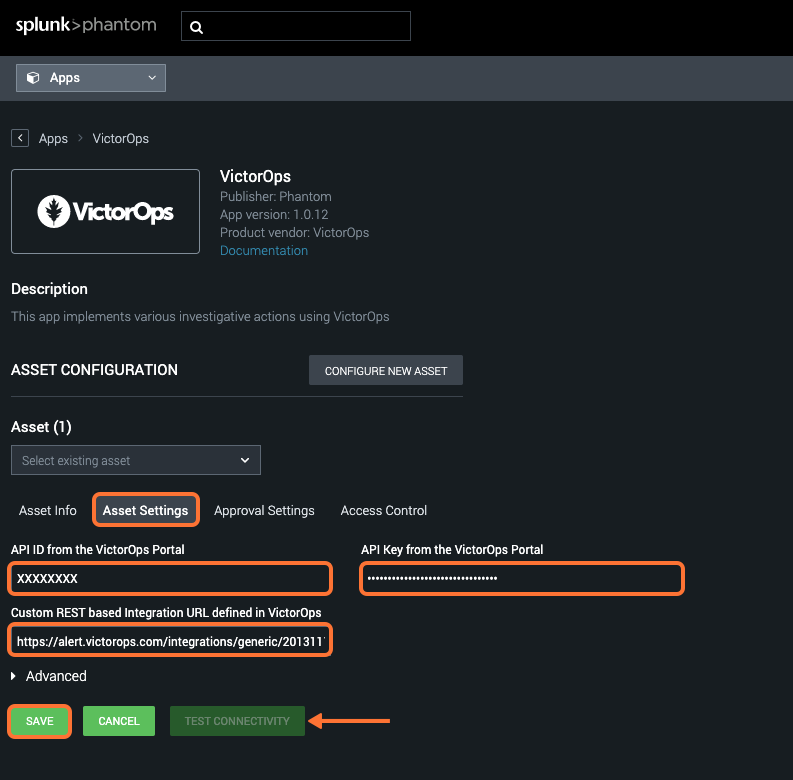 Once Saved, the option to Test Connectivity will be available and if everything is configured correctly, you will get a success message similar to below.

At this point, you are successfully integrated and can configure the VictorOps asset to perform actions according to applicable playbooks.
Supported Actions
create incident – Create an incident on VictorOps
update incident – Update timeline of an existing incident in VictorOps
list teams – Get list of teams configured on VictorOps
list users – Get list of users configured on VictorOps
list incidents – Get list of incidents on VictorOps
list oncalls – Get all on-call users/teams on VictorOps
list policies – Get list of policies configured on VictorOps
list routing – Get list of routing keys and associated teams on VictorOps