Requirements
Versions Supported: N/A (SaaS)
VictorOps Version Required: Starter, Growth, or Enterprise
BMC TrueSight Pulse (formerly Boundary) is a one stop shop for all of your metrics. It provides easy-to-use alarms, which will be triggered when the monitored metric goes above (or below) the defined threshold. Each alarm can be connected to one or more "Actions", so users can be notified when an alarm status changes.
BMC TrueSight Pulse users can now send their alerts to Splunk On-Call using an "Action". The following steps walk through the implementation process.
In Splunk On-Call
From the main timeline select Integrations >> BMC Truesight Pulse.
If the integration has not yet been enabled, click the "Enable Integration" button.  Copy the "Service API Key" to your clipboard.

---
In BMC Truesight Pulse
First, add the Splunk On-Call "Action" to your BMC Truesight Pulse account. Click "Settings" on left toolbar to open the dialog and go to Actions tab. Click on the "Add Action" button and select "VictorOps" on the next screen and click "Add".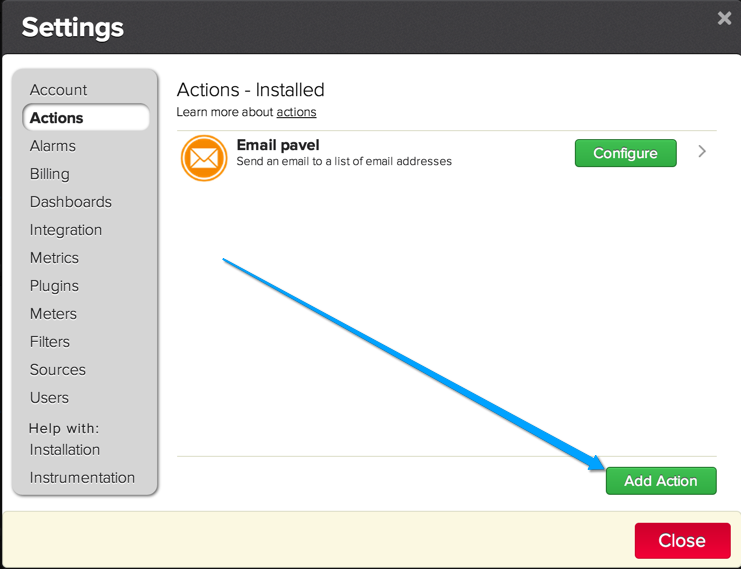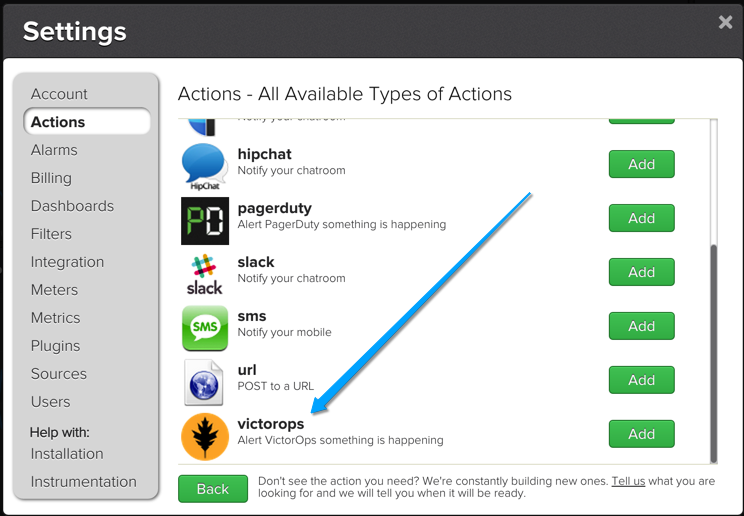 Give the "Action" a name, paste in your API key, select the severity level and add your Routing Key. Now hit save and you are done setting up the VictorOps "Action".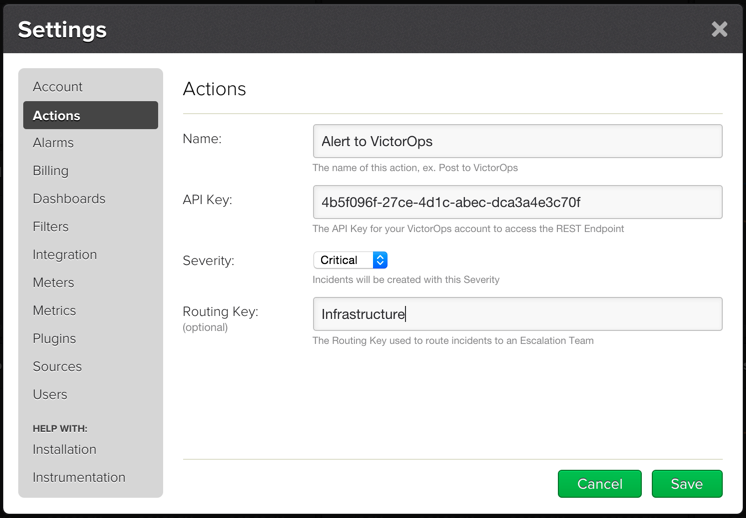 Now you can use the VictorOps action with any of your BMC Truesight Pulse Alarms.