VictorOps understands that certain incidents have significant impact and urgency that demand responses beyond the routine incident management process. The Multi-Responder feature achieves this by allowing you to quickly mobilize teams around an incident. While regular incidents only require a singular acknowledgement to stop paging, multi-responder incidents require responses from each user or escalation policy being paged.
Manual Incident – Multi Responder
You can manually send an incident to users and escalation policies, requiring an individual acknowledge per user or escalation policy.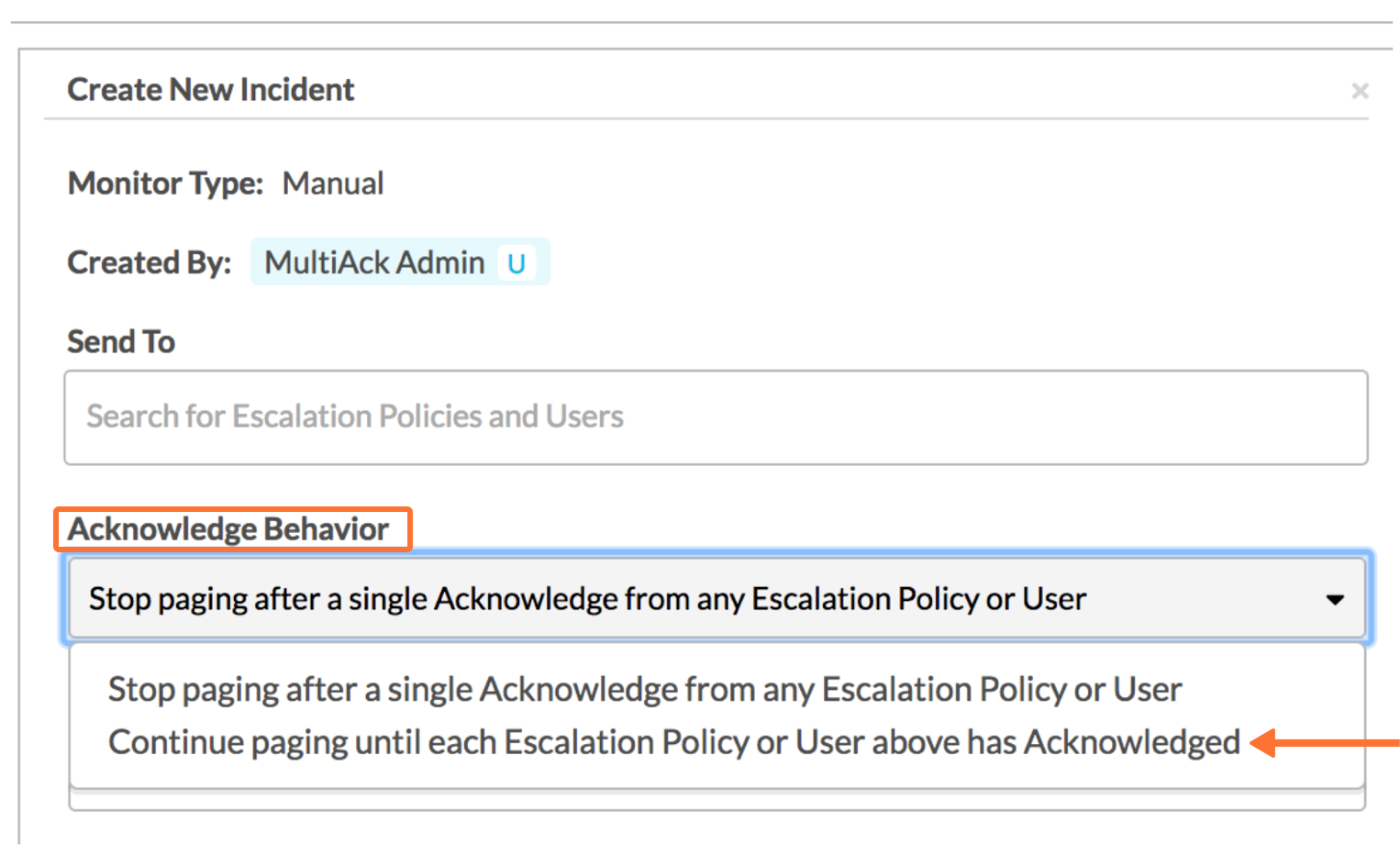 When an incident requires multiple responders, it will not be moved to an acknowledged state until all required responders have acknowledged. You will see the state of paging and acknowledgement in the incident card, as seen below.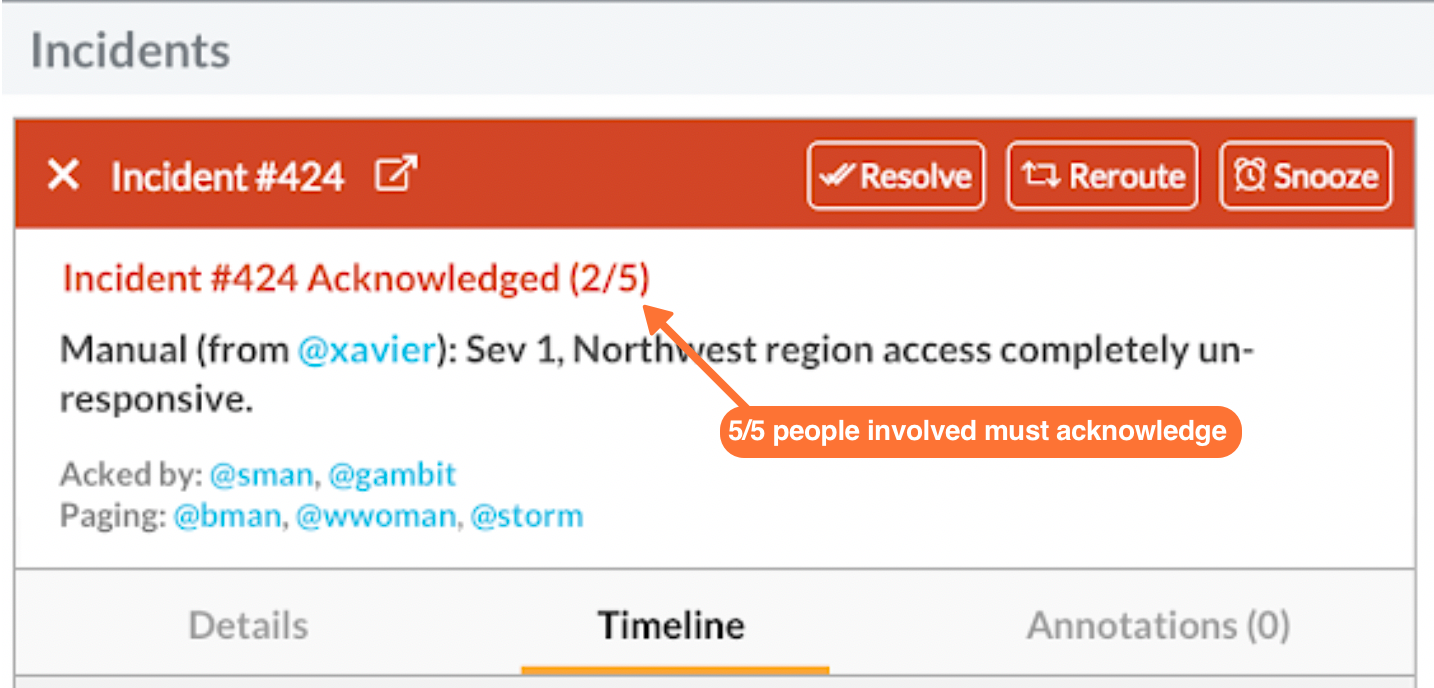 Adding Responders to an Incident
Another helpful feature within Multi Responder is the ability to add additional individuals or teams that may be relevant to the incident in question. You may choose to require responder acknowledgement by clicking the responders icon and  adding responders to a particular incident.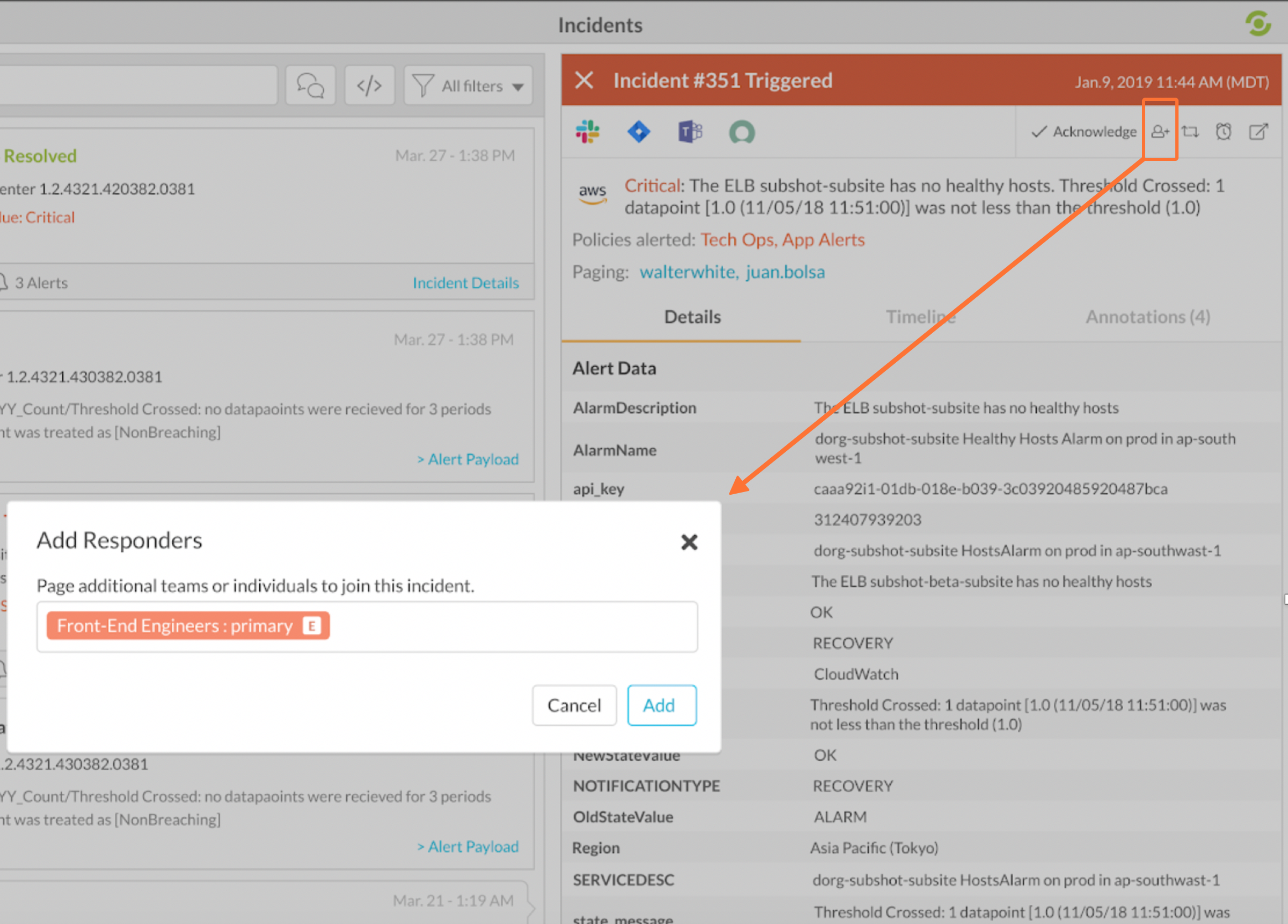 You will then be prompted by the following modal; here you are able to select which user or Escalation Policies to page and require individual acknowledgement. This is similar to reroute, but instead of cancelling paging via a singular Ack, each escalation policy or user must acknowledge to move an incident to an acknowledged state.
Cascading Escalation Policies
If an alert is sent to an escalation policy that references another escalation policy or set of escalation policies, it will require every first step in the escalation policy to respond if the parent escalation policy is called via manual incident or additional responder.
Using this, you can build response plays that allows you to organize multiple teams around an incident by calling one escalation policy.