VictorOps has added the role of Alert Admin to separate permissions required to manage people and schedules from those necessary to manage technical and high-risk behavior into two roles. The full list of VictorOps user permissions now include:
Global Admin:

Retains all permissions

Team Admin:

Manages people and scheduling

Alert Admin:

Manages the technical aspects of creating and optimizing alerts

User:

Alert response
From this point forward, Alert Admin will be provided with the following high-level permissions. Click here to view a full list.
Enable/disable integrations

Create, edit, delete routing keys

Manage Rules Engine Rules
You will notice that all Team Admins in your organization have also been assigned the role Alert Admin. We wanted to make the transition as seamless as possible and avoid disrupting any workflows for members of your organization.
For any Team Admin that you do not want to have the additional permissions of enabling/disabling integrations, managing Rules Engine rules, and managing routing keys, you will need to change their global role from Alert Admin to User. You can do this by navigating to the Profile page for that user and selecting User from the drop-down.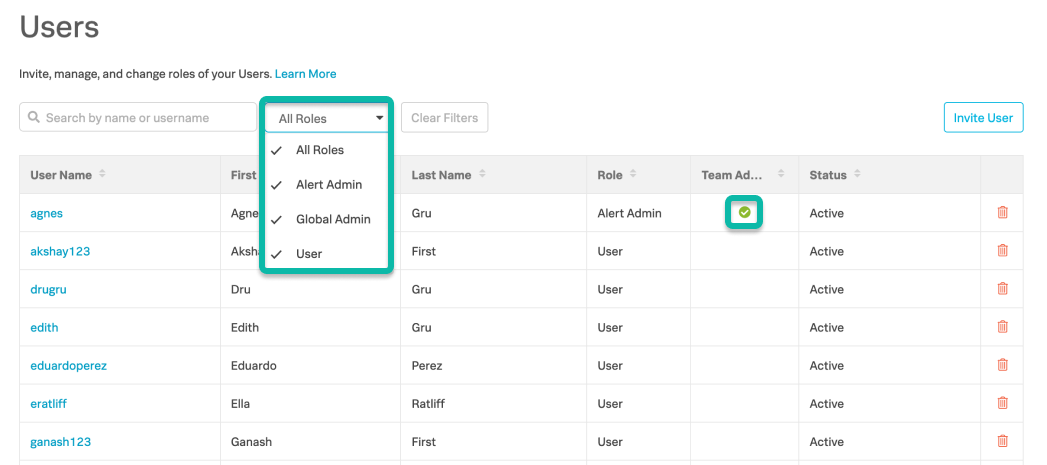 As a reminder, you will not see Team Admin in the drop-down. The Team Admin role is designated on a team basis, from the users list in a team. It is not a global role.